Exploring the Zingiberaceae plant family and its essential oils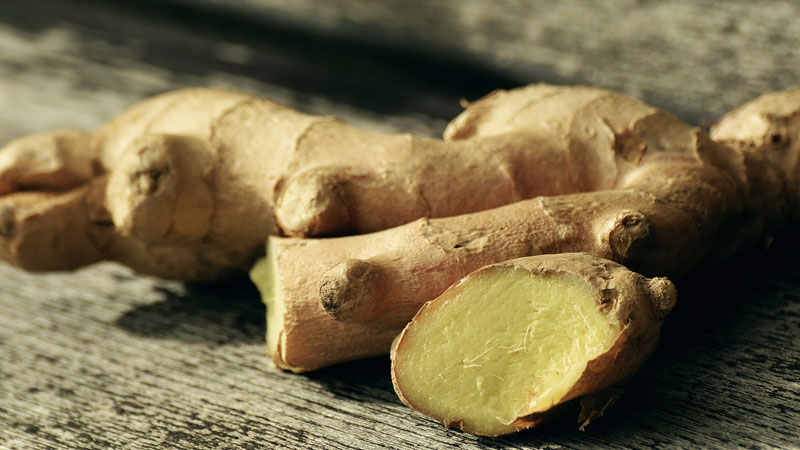 This month, I am reviewing Zingiberaceae, a family of flowering plants native to southern Asia, China, India and Java. The plants have been used for centuries in folk medicine, with anecdotal claims that they are a tonic for the digestive system and possess anti-catarrhal and warming properties, although there is scant scientific evidence to support these claims. Ginger (Zingiber officinale) and Cardamom (Elettaria cardamomum) plants belong to the Zingiberaceae family. The essential oils extracted from the plants are generally regarded as safe for topical use on adults although they are not recommended for children. A patch test is also recommended for those with sensitive skin. You may recall that this test can be done by simply putting 1 drop of carrier oil below the crease of the inner elbow, covering with a bandage and leaving for up to 24 hours before checking the area for any indication of irritation. Next, blend 1 drop of essential oil in 2ml of carrier oil and repeat the same process again.

Ginger (Zingiber officinale) essential oil is steam distilled from rhizome or ginger root and is widely used as a spice. This essential oil is often recommended for use in Autumn and Winter, possibly because of its warming properties. The oil has other useful therapeutic properties, for example, apart from being a digestive tonic, it is also regarded to be an excellent carminative and its restorative properties makes it a good choice for reducing fatigue caused by stress.
Cardamom (Elettaria cardamomum) essential oil is also steam distilled, but from the seeds of the plant rather than its roots and has the same therapeutic properties as Ginger essential oil. In my opinion, both essential oils are best used in combination with other oils and can bring life to blends which would otherwise be dull and uninspired. Ginger blends well with Sweet orange (Citrus sinensis) Lavender (Lavandula angustifolia), Lime (Citrus aurantifolia) and Ylang Ylang (Cananga odorata var. genuina). Cardamom also blends well with Sweet orange (Citrus sinensis) as well as with Bergamot (Citrus bergamia), Cedarwood (Cedrus atlantica) and Cinnamon (Cinnamomum zeylanicum).
Despite the lack of scientific research supporting the efficacy of both essential oils in treating conditions such as the common cold, headaches, nausea, depression and fatigue, I believe both have a valuable role in alleviating some of the unpleasant symptoms of these conditions and both can promote overall health and wellbeing. Some of my favourite aromatherapy recipes with Ginger and Cardamon essential oils are shown below:
For digestion, nausea, flatulence
Apply to the abdomen in a clockwise direction or put up to 10 drops of the essential oil blend in an aromatherapy diffuser.
For over worked muscles, arthritic and rheumatic conditions
Apply to the affected areas twice a day.
For stress, anxiety and fatigue
Add the essential oils to 10ml Sunflower Oil and put up to 5 drops of this blend in warm (not hot!) running bath water. Soak in the bath for up to 20 minutes.
I hope you have enjoyed learning a little about essential oils from the Zingiberaceae family! Next month I shall continue the series, so please let me know if you have a plant family you want to know more about!