Essential oil of the month - Amyris (West Indian Sandalwood)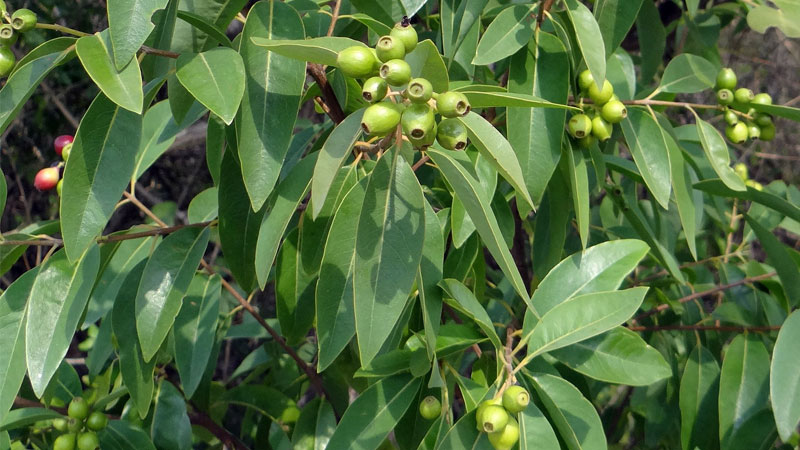 Amyris is a lovely essential oil for coping with the changes Autumn brings. After a busy month of 'back to school' and end of summer fun, October needs calm, and is Amyris is great for restoring balance amidst chaos!
Amyris essential oil is distilled from the bark of the Amyris balsamifera tree which is a member of Rutaceae family and native to the West Indies. The oil is a beautiful base note, with a warm, soft, woody, musty, balsamic kind of scent. It is often called West Indian Sandalwood as it can be used as a cheaper alternative to genuine Sandalwood.
Representing strength and spirituality, Amyris is primarily used for uplifting the mood and reducing stress. It's wonderfully soothing and calming and great for supporting meditation, stimulating creativity and imparting courage and strength. The perfect autumnal oil to prepare us for heading into winter! Its skincare properties are also great for this time of year, as it's very hydrating and rejuvenating for dry skin!
Soothing and calming the mind
An oil that really soothes and calms the mind, Amyris can help to lift the mood in any scenario! It instills a sense of courage and restores those peaceful feelings that are our true nature. With this in mind, it is a lovely oil to diffuse!

Blend Suggestion: Diffuse 2 drops Amyris, 2 drops Rose and 2 drops Bergamot in an aromatherapy diffuser or candle burner to lift your mood during the day!

Meditative, euphoric creativity
Meditation is another great way to reduce stress and create a safe space for fresh new thinking to emerge. Amyris's euphoric properties make it a great oil for using with meditation to enhance creativity. As part of your meditative practice, you could add this oil to the mix by creating a Meditation Mist to clear the space around you and to spritz over yourself before you start!

Blend Suggestion: Mix 10 drops Amyris, 10 drops Cedarwood and 10 drops Neroli with 100ml water or Orange Flower Hydrolat in a spray bottle and use before and during meditation as required

Dry & mature skincare
Skin can get really dry as we head from autumn into winter. All that heating can mean that we need to rehydrate our complexion as often as possible! Amyris is really hydrating and rejuvenating for the skin at this time of year, and is also excellent for mature skin!

Blend Suggestion: Add 1 drop of Amyris to 5ml of your regular cleanser, toner and moisturiser (try our Micellar Water for cleansing and toning!) to help rehydrate and renew your skin! Alternatively, check out our cosmetic skincare bases and pop a drop into 5ml of those!

Detoxification
Amyris is quite a stimulating oil for the body and can therefore help with cleansing. It is also good for the digestive system, stimulating things to move through faster! If you're needing to detoxify and speed things up try this cleansing massage blend.

Blend Suggestion: Firstly, take a body brush and use it in little strokes up your body, moving in the direction towards the heart. Then, add 2 drops Amyris, 2 drops Lemon and 2 drops Grapefruit to 15ml Grapeseed oil, mix well and massage into your body, in the same upwards direction! This is great for detoxification.
Alternative oils you may also love:
Cedarwood, Sandalwood.

Amyris essential oil blends well with:
Bergamot, Cedarwood, Frankincense, Geranium, Grapefruit, Lavender, Lemon, Sweet Orange, Patchouli, Petitgrain, Rose, Tangerine, Vetivert, Ylang Ylang.

Overall, we love our autumnal Amyris – not only is it a great alternative in blends for Sandalwood, but it is beautiful in its own right as a calming, yet fun and creativity-inspiring mood-lifter!

Nicole Barton
Consultant Aromatherapist