Essential oil of the month - Lavender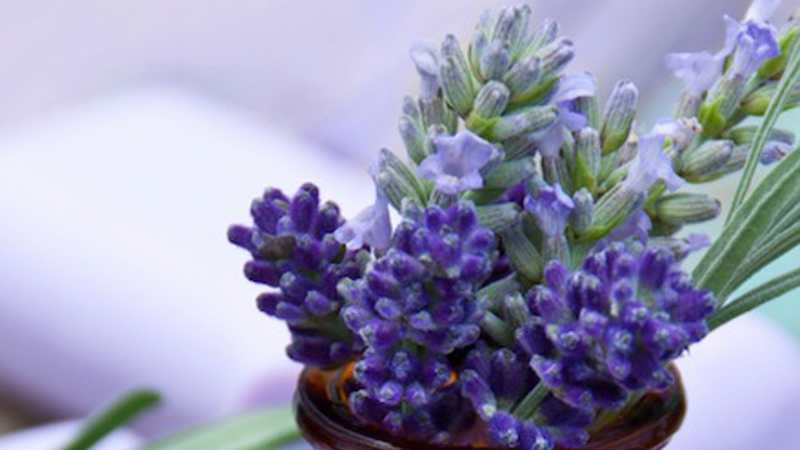 Lavender essential oil (Lavandula angustifolia) is just about the most versatile, effective "all-round" power-house that our aromatherapy kit could possibly offer. It has an unmistakable scent that is at once floral and herbaceous, fruity and woody. Its scent and therapeutic actions reflects its highly complex chemical structure, and the concentration of the various active elements vary according to the soil, weather patterns, climate and conditions in which it is grown.  The best quality Lavender essential oil is said to grow in the Mediterranean, from where the Romans first transplanted it throughout Northern Europe and England.

Lavender essential oil has powerful and effective actions on the physical, emotional and spiritual levels. It blends well with a huge range of other essential oils and is said to synergistically improve the actions of other essential oils.

I like to call it "Fast aid in a bottle" as it is one of the few essential oils that most aromatherapists agree can be used neat on bites, stings and scratches, and especially effectively on burns and bruises.

Other uses include:



Nervous system: for headaches/migraines, insomnia, stress, anxiety. Combined with oils such as Peppermint, Marjoram, Roman Chamomile, Geranium, Rose, Bergamot, Ylang Ylang, Frankincense and Sandalwood.


Skin: for eczema/irritation, infection, phlebitis. Combined with oils such as Yarrow, German Chamomile, Rose, Vetivert, Sandalwood, Patchouli, Bergamot, Cypress and Myrrh.


Musculoskeletal system: for pain, strains, inflammation, tension, spasm. Combined with Eucalyptus, Rosemary, Ginger, Lemon, Black Pepper, Juniper, Marjoram, Clary Sage, Plai and Geranium.


Aromatherapy recipes using Lavender essential oil:
Sunburn Salve:

Mix 50ml Aloe Vera & Seaweed Gel, 15 drops
Lavender essential oil
, 5 Roman Chamomile and 2 Spearmint.
Muscle Rub for Aches & Pains:

Mix 50ml Grapeseed Oil, 20 drops
Lavender oil
, 10 Marjoram, 5 Plai and 2 Ginger.
Headache Balm:
Blend 50ml Aloe Vera & Rose Gel, 10 drops Lavender essential oil and 2 drops each of Neroli and Peppermint. Massage into the temples and back of neck.
Alternatively for a ready-made solution for sunburn, aches, pains and headaches try our multi-functional Cooling Gel with Cornmint and Lavender.
Relaxing Bath Soak:
Blend 15ml SLS Free Bath & Shower Gel, 6 drops Lavender essential oil, 4 Sweet Orange and 2 Neroli and add to the bath once the water has run.
Calming Massage Oil for Kids:
Mix 30ml Grapeseed oil, 6 drops Lavender essential oil, 2 Roman Chamomile and 4 Mandarin and use for massage to calm, soothe and prepare them for bed!
Joannah MetcalfeConsultant Aromatherapist