Which oil is 'essential' for you right now?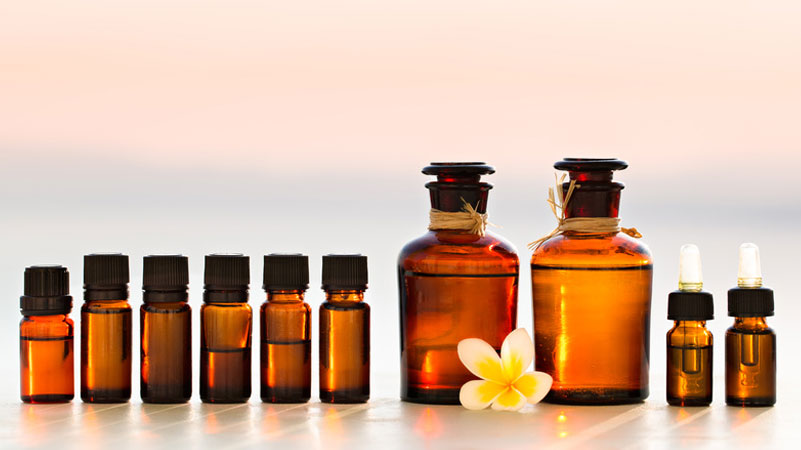 Often, one of the things that holds people back from using aromatherapy essential oils is knowing exactly which oils to blend for their specific objectives. So, what better way to find out than with a quick 'question and answer' quiz?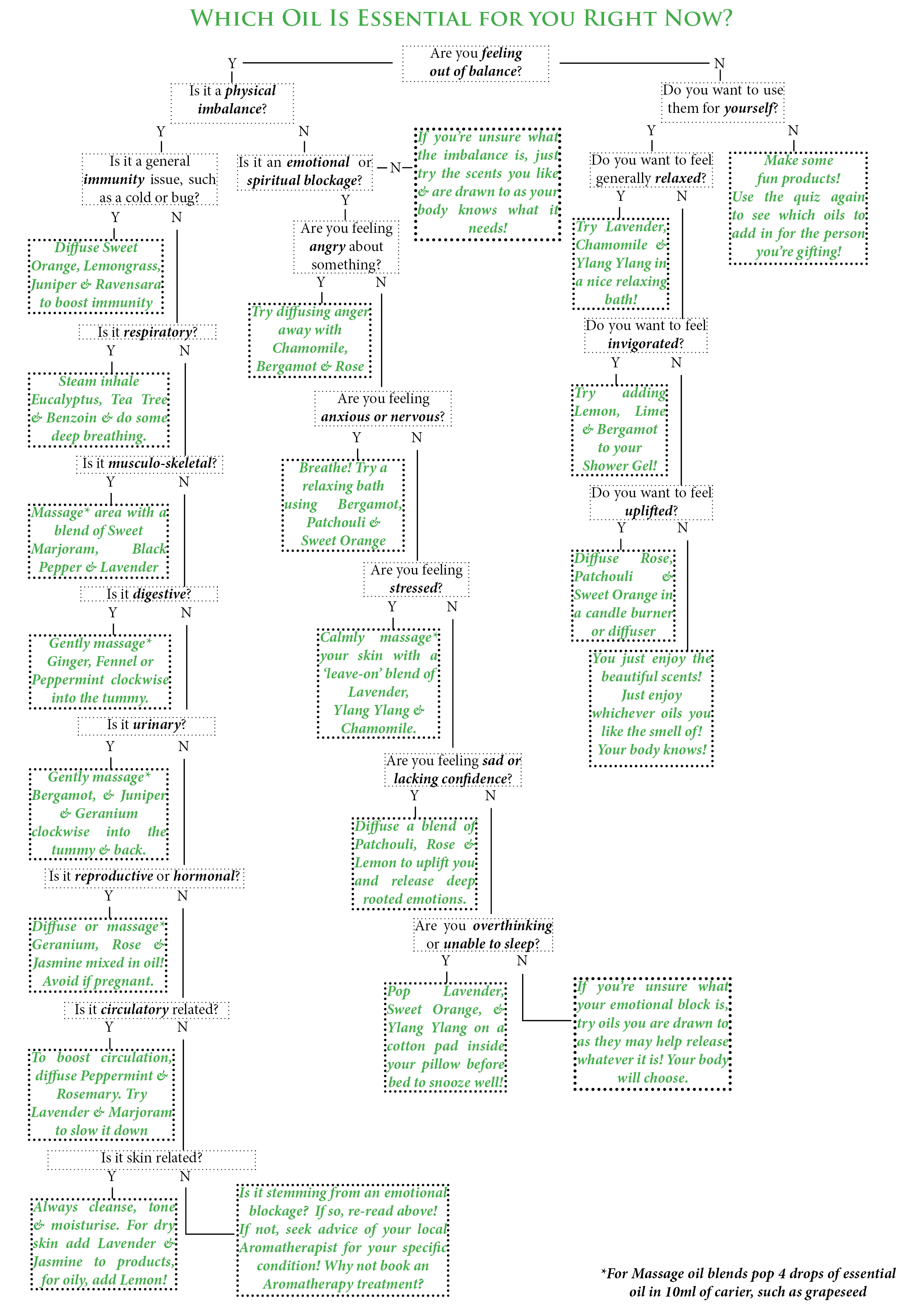 So, which aromatherapy blend came out for you? Have you tried these essential oils before or do you stick to your trusted regulars? Now might be the time to try something different - give it a go!
Aromatherapy is flexible and your body knows best!
The important thing to remember here, however, is that this diagram, whilst it can be a helpful guide, isn't set in stone. One of the key messages that I wanted to get across is that no matter what, you can use the essential oils that you are drawn to because your body knows best. Yes, there are some aromatherapy oils that have particular properties, and that's what this quiz helps to identify – for example, oils such as Sweet Marjoram, Black Pepper and Lavender have an excellent affinity for helping physical muscular pains. But if your body feels drawn to Chamomile essential oil, throw that one in too! It might be that a physical complaint is caused by an emotional one – for example digestive disturbance could be caused by stress – so whilst Ginger might help the digestive problems, combining it with Lavender, which is relaxing and de-stressing, might be a good combination! Mix and match and see what happens. Use this as a guide!
How to use your essential oils
The other thing to consider is which technique is best for using your aromatherapy oils – and you can mix and match these methods too! The important thing to note is that certain methods have certain advantages for specific outcomes – for example, if you want to relax or help something calm down, you can use soothing techniques like adding essential oils to a tranquil bath. If you want to speed something up you might take an invigorating shower and add essential oils to your shower gel. If you want to be gentle with your oils, diffuse them; if you want more instantaneous physical effects, massage them into your skin (always mixed in a carrier oil) so they go directly into your bloodstream. Inhalation is great for respiratory complaints, or for aromatherapy on the go simply take the scent with you in an inhaler stick or on a cotton pad to sniff throughout the day! And of course, if you're making gifts to give someone else, you can always use the quiz to see which oils to would be best for them – you can then make anything from aromatherapy candles or room spritzes through to bath salts, body lotions, massage oils, lip balms and even smelling salts – anything you like!
So, with all of that in mind, which oil blend are you in need of? Take the quiz to find out, and then see how creative you can get!
Enjoy your essential oils!


Nicole Barton
Consultant Aromatherapist
Read other articles by Nicole Barton