Essential oil of the month - Cananga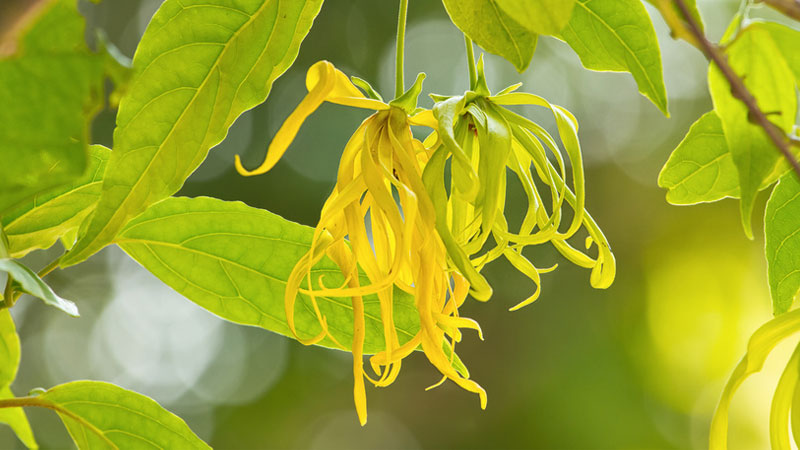 Cananga essential oil (Cananga odorata var macrophylla) is steam distilled from the aromatic yellow flowers of a tropical tree that is native to Asia. The tree comes from the same botanical family as Ylang Ylang, and the two oils share many of the same properties.
As you inhale the scent of Cananga essential oil you will be under no illusion as to its similarity to true Ylang Ylang. The aroma is however, subtly different, and those who find Ylang Ylang too sweet and heady will probably prefer Cananga – which has a slightly woody, greener scent.
Cananga essential oil blends well with Jasmine, Rose, citrus oils (especially Bergamot), Vetiver, Mimosa and Rosewood.
It is often mis-sold as Ylang Ylang, and used as a cheaper alternative in the perfume industry.
While Cananga and Ylang Ylang share similar properties, it is chemically different – and it can be skin sensitising for those with sensitive skins – so use with care. As with Ylang Ylang, it may cause headaches with some people if used in high concentration.
Traditionally Cananga oil has been used for its antiseptic properties – even to help prevent/treat malaria! These days its main uses fall into these categories:



As a mood enhancer, aphrodisiac and stress reliever
To help ease insomnia and depression
To help lower high blood pressure and ease tension
To help balance oily/combination skin.
As a hair conditioner and to help relieve dandruff
Aromatherapy recipes using Cananga essential oil

Joannah Metcalfe
Consultant Aromatherapist