Beat dry January skin, hair & nails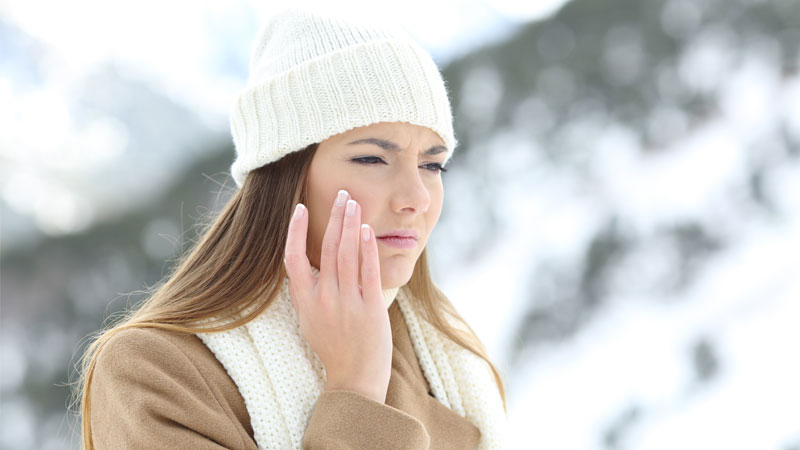 The gloomy, cold winter months after Christmas can be particularly challenging for our skin, hair and nails. The biting winds, frosty temperatures and central heating can strip all the natural moisture from our skin, hair and nails, leaving everything a bit dull, dry and prone to problems. Fear not though, we have a range of natural skin and hair care solutions that will banish all that Winter dryness, to leave everything feeling soft, soothed and revitalised.
Gentle Cleansing & Toning
The last thing we want to do in Winter is use harsh cleansers or toners that will strip the skin of its natural protective oils.
Our Micellar Water is ideal for gentle, Winter-friendly cleansing. It's so gentle in fact, that it can even be used on the most sensitive skin. It contains tiny oil molecules that grab onto daily grime and make-up, lifting impurities from the skin to leave it perfectly fresh and clean, without the need for rinsing. Infused with Aloe Vera and Chamomile it will also soothe and moisturise and protect your skin's natural pH balance. This method of cleansing is particularly ideal in Winter, as it avoids washing the face with hot water, which can dry the skin out even more. If you wanted to add essential oil to your Micellar Water we'd recommend 1 drop of either Lavender or Rose per 5ml of cleanser.
Once cleansed, we then recommend using a 100% natural hydrolat as a gentle, alcohol-free skin toner. Rose Hydrolat is great for the Winter months as it has a lovely nourishing, balancing and regenerative effect on the skin. It's suitable for all skin types and is particularly useful for dry skin. If your skin is very sensitive, irritated or inflamed then you could try Chamomile Hydrolat instead.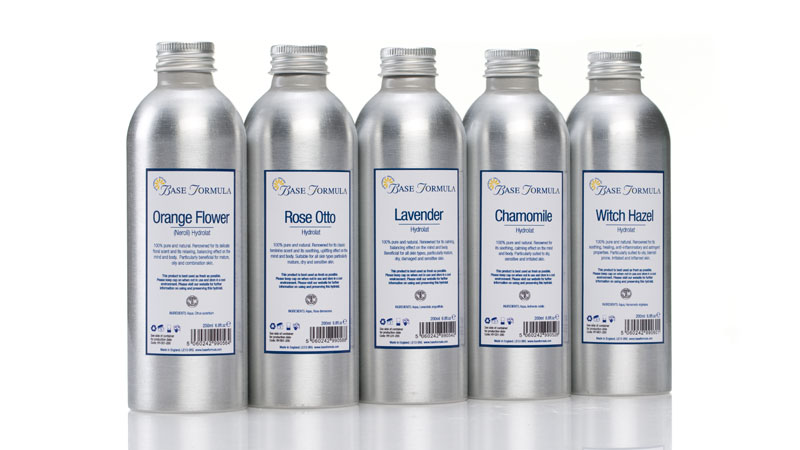 Nourishing Face and Body Oils
Although natural plants oils can be used for all-year round skincare, Winter is the perfect time to slather on highly nutritious carrier oils that will nourish the skin and boost its protective barrier.
Although people worry about using oils on the face, they are actually really beneficial. They help by balancing the skin's natural oil (sebum). So, if your skin is dry they will help to moisturise, and if your skin is oily, they will help to balance sebum production and reduce oiliness. You can make your own facial oils choosing oils to suit your skin, but for a quick and easy fix why not try one of our pre-blended aromatherapy facial oils.
Our Neroli Facial Oil is a great go-to when your skin is looking a little lacklustre and worse for wear. A few drops of this will re-hydrate dull skin and leave your face looking revitalised and soft! If your skin is more mature, you might prefer our Rose Facial Oil with Geranium and Patchouli.
To keep your body beautifully moisturised and scented, we highly recommend our Monoi de Tahiti - a 100% pure Extra Virgin Coconut Butter infused with exquisitely fragrant Tahitian Gardenia. Solid at room temperature this natural butter melts into a sumptuous oil when massaged into the skin. Try adding a small amount to your bath water to moisturise while you soak, then massage more into your skin immediately after your bath (or shower) to lock in moisture. Remember - be kind to your skin and don't have your water too hot, as this can lead to even drier, more irritated skin.
Overnight Masks
Overnight Face Masks have become an integral part of every beauty lover's skin care routine, and can be a wonderful addition to your Winter skincare. Our masks are super easy to use and can replenish your skin when it needs some extra TLC. We recommend using them once or twice a week, but be guided by your skin, as it may need extra at this time of year.

Dry Hair and Scalp
If like us, you love multi-tasking beauty products – then you really should invest in our Monoi de Tahiti – as it's also excellent for conditioning dry hair and scalps. Massage it in and leave for 30 minutes for soft, shiny locks and a flake free scalp. Tip: to remove the oil, apply your shampoo before wetting the hair. Then wash as normal.
Try to wash your hair less frequently and remember - don't have the water too hot. If you find that your scalp is particularly dry and irritated you may find it beneficial to switch to a non-irritating SLS free shampoo.
Dry and Brittle Nails
Similar to our skin and hair, our nails are also prone to drying out in Winter, which can cause them to break, split and chip. If you use a hand cream, remember to apply regularly, particularly after washing, making sure that you rub the cream into your nails and cuticles too.
If you don't have a hand cream – guess what you can use? You got it – our 'handy' Monoi de Tahiti – which is often used by manicurists to restore strength and suppleness to dry, damaged nails.
So, our top tip for looking after your skin, hair and nails this Winter, is to keep things as natural and gentle as possible. Don't slather yourself in a load of chemical-ridden, high-street products that may end up doing more harm than good. Instead, be kind to your body and use products that are 'naturally' beneficial. Also remember to drink plenty of water and boost your intake of foods containing healthy monounsaturated fats and omega-3 fatty acids, to hydrate and nourish from within!
If you have any questions about natural skin and hair care, please feel free to email us! We're always happy to help and can offer professional advice on what's best for you.

Base Formula
Disclaimer & Safety Advice