Get your skin prepped for Winter!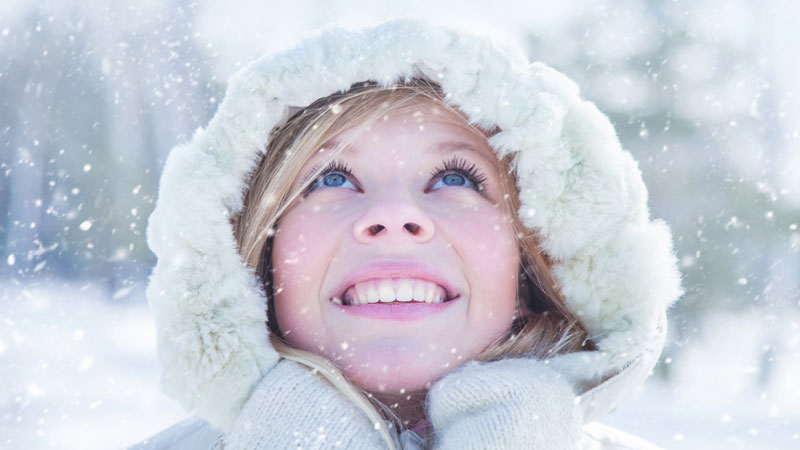 As Autumn gradually slips into Winter there are three key factors to consider for our Winter skincare routine.
Regeneration – after the Summer sunshine most of us need to exfoliate and re-hydrate– to help restore our complexion following the vagaries of the Summer season.
Restoration - nourishing our skin from the inside out and the outside in helps to plump up and revitalise tired and dried out complexions.
Protection – we might not want to think of it during the Autumn sunshine, but the cold wind and weather brings temperature extremes (cold outside and warm central heating inside) that create a lack-lustre, dry, pinched appearance. Protection is the key - and aromatherapy essential oils and carrier oils can be your secret weapon!
So take note of your skin condition, gather up your aromatherapy oils, and read our expert, natural skincare advice below to keep your skin beautifully protected and nourished all winter long:-

Regenerating your skin
Dead skin cells and clogged pores from salty sea air, suntan lotions or simply more time outside in the Summer sunshine, can mean that your skin is looking dry, tired and lacking lustre. There's that careful balance - all of us like a little colour or tan - but we can over-do it and be left with a complexion that looks a little "worn out". Oily or combination skin may also be suffering with blackheads or spots if pores are blocked and congested. Try regular exfoliation, every three days, to help remove any unwanted impurities and restore that clean, clear look.

Natural Facial Exfoliator
Mix 1 tsp finely ground Dead Sea Salt, ½ tsp ground Apricot Kernels, 1 tbsp French Green Clay, 1 tsp Jojoba oil, 2 drops Myrtle essential oil, 4 Geranium and 4 Lavender with enough Orange Flower Hydrolat to make to a smooth paste. Dampen face, then apply the paste in small circular rotations paying particular attention to the T-zone. Wash off, splash face with cold water and moisturise as normal. If suffering from any spots, dab on 1 drop of neat Tea Tree essential oil (with a cotton bud) to help cleanse and dry out.

If you have oily, blemished or acne prone skin and want a pre-blended solution you could try our new Recovery Facial Exfoliator - blended with fine ground Bamboo and pure essential oils of Lime, Lemongrass, Geranium Bourbon and Siberian Fir Needle. Finish off by applying our antibacterial Recovery Blemish Balm to any problem areas.

Restoring your skin
Our water intake has a tendency to drop off as the weather cools! This is not great for our skin condition, as keeping hydrated is the easiest and fastest way to give our skin the internal boost it needs. Try to drink at least 1.5 litres of water daily, more if your exercise levels are high, or if the weather is still hot. As the weather cools don't be tempted to maintain your liquid intake by drinking more tea or coffee as these have a counterproductive diuretic effect. Instead try herbal teas or fresh lemon in hot water which will maintain the hydration levels your skin needs, whilst adding their own medicinal benefits. One of my favourites in the winter time is lemon and ginger tea. Lemon is a great source of Vitamin C and ginger boosts your circulation and helps stimulate your brain. Sage and rosemary tea is also great if you suffer from poor circulation and nettle tea is an excellent general tonic and detoxifier.

Also increase your fresh, green vegetable intake – as they are always one of the best sources of skin nourishing vitamins and minerals. Then consider those Essential Fatty Acids (EFAs) for an all over body boost – great for skin, hair, joints and all renewal and repair mechanisms. Increase your EFA intake by eating more fresh oily fish, avocado, ground hemp seeds, and other nuts and seeds. You could also look at taking an EFA supplement in Winter time as well as Vitamin D (but not to excess) to give your skin and mood an extra boost – and keep those frown lines at bay!
Skin Nourishing Face Mask
Take ½ ripe Avocado and mash with fork. Add 2 tsp of Kaolin Clay, 1 tsp Castor Oil, 1 tsp warmed Extra Virgin Coconut Butter and 1 tsp runny honey. Then mix in 3 drops Ylang Ylang essential oil, 3 Sandalwood, 2 Rose and 2 Benzoin. Bind together with as much ground oatmeal as you need to create a soft mousse consistency. Tie hair back and smooth onto face and neck. Leave on for 20 minutes then wash off with cold water.

Protecting your skin
Prevention is the best approach when it comes to Winter elements and the drying effects of central heating - so nourishing your skin and protecting it from getting dried out is key. Making your own tailor-made skin toner, moisturisers, facial oil and even lip balm, can be a fabulous way of maintaining your skin's natural elasticity and preventing moisture loss.

Firming & Hydrating Skin Toner
Mix 1 tbsp fresh cucumber juice, 3 tbsp Rose Hydrolat and 2 drops each of Benzoin and Neroli essential oil. Wipe over the face with cotton wool pads first thing in the morning and in the evening after cleansing and before moisturising.

You can also use our Rose Hydrolat as a hydrating facial mist to give your skin a mid-day boost of moisture to counter the drying effects of central heating. The 100% pure and natural rose water will not only hydrate your skin but its tonic effects will also help to soothe and boost skin condition.
If you use an atomiser with a very fine mist it won't effect your make-up – it's actually great for helping set and refresh mineral make-up!
Protective Day Cream
Mix 50ml Moisturising Cream, 5ml Avocado Oil, 4 drops of Rose essential oil, 4 drops Neroli and 10 drops Geranium and apply to the skin every morning after cleansing and toning.
Rich Night Cream
Blend 60ml Moisturising Cream, 1 tsp Castor Oil, 1 tsp warmed Extra Virgin Coconut Butter, 1 tsp Argan Oil. Add 8 drops Lavender essential oil, 8 Geranium, 6 Frankincense, 4 Patchouli and 3 Neroli. Stir well before use. Use every other night, alternating with the facial oil recipe below.

Nourishing Facial Oil
Mix 40ml Apricot Kernel Oil, 10ml Evening Primrose Oil, 5ml Jojoba oil, 5ml Avocado Oil, 6 drops Ylang Ylang essential oil, 6 Geranium, 4 Frankincense, 4 Patchouli, 2 Neroli and 2 Rose.

Protective Lip Balm
And, while we're taking care of our face, we mustn't forget our lips which need a little extra TLC. The lips have a much thinner layer of cells called keratinocytes, and they completely lack a layer of cells called the stratum corneum which contains fatty molecules that help prevent moisture loss. This means lips lose moisture three times faster than other areas of the skin, making them particularly vulnerable to dehydration.
To protect, condition and moisturise the lips, and help protect against the herpes simplex virus that causes cold sores make up the following lip balm.

Melt 1 tsp Beeswax, 1 tsp Coconut Butter and 70g Cocoa Butter. Stir, cool a little, then mix in 8 drops Mandarin essential oil, 2 drops Melissa and 2 drops Tea Tree. Divide into 2 small sterilized jars. Lip balm will keep for approx. 3-6 months.
Note: If you skin is dry it can be very sensitive too. If this is the case, do a skin patch test before using different preparations, even natural ones – just to make sure there is no unexpected reaction.


Joannah Metcalfe
Consultant Aromatherapist