Aromatherapy gifts for Mother's Day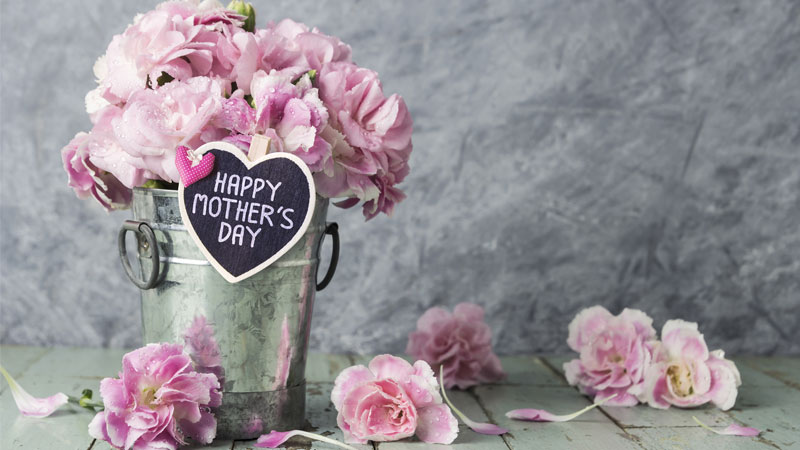 So it's nearly that time again, Mother's Day, the day you get to show your Mum just how much you care. Many people think all these "Special Days" - Valentine's Day, Father's Day, even Christmas Day – are all commercialism gone mad. Another way of extracting your hard earned cash for the sake of spending money on trivialities.
I personally think it's what you choose it to be. Taking "time out" to lavish some time and thoughtfulness is what it's really all about for me. Showing you care and finding special kindness to really demonstrate you've been thinking of that special someone!
Life is such a rush these days, and a year can whiz past so quickly, especially if you don't spend enough time with those you really love.
So if it takes a day like Mother's Day to make you stop, think, and take some time to bring a smile to your Mum's face – then it's a useful exercise in taking stock, time and care for someone who has probably given out in your direction more times, and in more ways, then you'll possibly ever know. You never know how long someone will be physically present in your life either - so marking your appreciation just makes simple sense in so many ways.
So why is aromatherapy so perfect for that extra special Mother's Day gift? Well there's so many reasons...
You can personalise your Mother's Day gifts – making up 'bespoke' aromatherapy blends yourself (or having them blended for you on behalf of your Mother).
You can give favourite essential oils or those you think would be most helpful for her health and wellbeing. Think about the types of oils that would benefit her the most! Does your lovely Mum need calming, relaxing aromatherapy oils, stimulating, uplifting blends, or nourishing, moisturising products that will be great for her skin.
You can make up a range of aromatherapy gifts that you know your Mother would like/find useful/luxurious/benefit from.

You can give aromatherapy gifts that you know are natural, safe and free from harsh, synthetic adulterants.
You can book your Mother an aromatherapy massage that you know will be a luxurious treat and a therapeutic booster.
You could give your Mother a good aromatherapy book to go with her essential oils to ensure she knows what they're useful for and how to use them.
You could buy her an aromatherapy diffuser so she can enjoy the essential oils' mood enhancing fragrance and therapeutic effects at any time of day.
There's an aromatherapy oil for almost every price range/purse string! Individual oils start at less than £2!
Each bottle of essential oil will last for ages…
You can rest assured that aromatherapy – in whatever form – represents one of the best value gift options you could possibly buy.
So here are a few Mother's Day gift and recipe ideas to further inspire you towards the gift she'll be thrilled with, and that she'll benefit from for months to come!
Indulge her with luxury essential oils
Think of those luxury essential oils for this special occasion. Remember you can buy some of the more expensive oils pre-diluted if finances are limited i.e. Neroli Light, Jasmine Light or Rose Light. These are diluted at 5% with Jojoba and are lovely for massaging direct into the pulse points for immediate therapeutic effect and natural perfume. Utter bliss in a bottle.
Relax her with natural Aromatherapy Bath Salts
Natural bath salts
are always a hit – especially if you've made them yourself! Buy a 500g bag of our Himalayan Pink Salt or Dead Sea Salt and make up one of these wonderfully fragrant, therapeutic blends. Pop the salt into a mixing bowl, add in your essential oils and mix thoroughly before pouring into a decorative jar. Kilner jars are ideal as they will help keep the salt air-tight. Decorate with a pretty ribbon and personalised label.
Relaxing & Stress Relieving: 20 drops Bergamot, 10 Frankincense, 10 Sweet Orange and 5 Neroli
Uplifting & Harmonising: 20 drops Lavender, 10 Bergamot, 10 Geranium and 10 Ylang Ylang
For Aches & Pains: 20 drops Lavender, 10 Sweet Marjoram and 5 each of Cedarwood, German Chamomile and Plai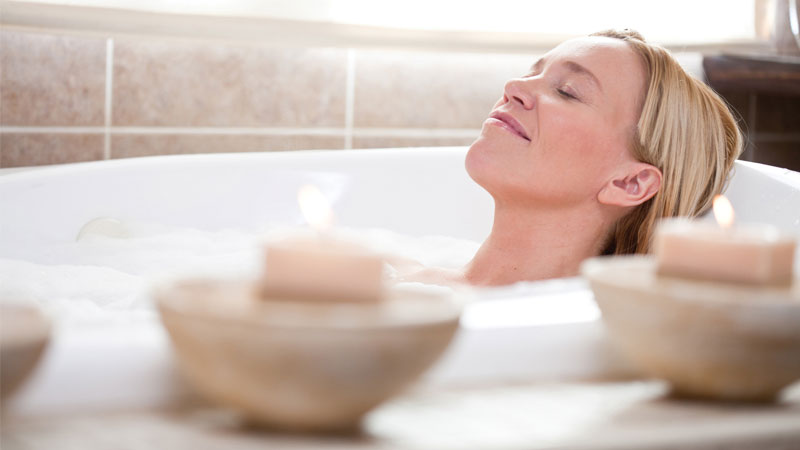 Pamper her with Aromatherapy Bath Oils or Shower Gels
Buy our SLS Free Bath & Shower Gel or Bath Oil and create your own bespoke blends for the bath or shower. Use 100ml of bath base and try any of the following blends:
Relaxing blend: 15 drops Lavender, 10

Geranium

, 5

Sweet Marjoram

, 5 Benzoin and 5

Neroli

Energising blend: 10 drops Bergamot, 10 Lavender, 6 Rosemary, 6 Lime and 2 drops Ginger
Balancing blend: 15 drops

Lavender

, 10 Bergamot, 5 Jasmine, 5 Neroli and 5 Rose
Sweet Dreams blend: 10 drops Lavender, 10 Sweet Orange, 7 Neroli, 4 Roman Chamomile and 4 Valerian
Nourish her skin with Aromatherapy Creams and Lotions
Buy 500ml of our Organic Moisture Lotion or Moisturising Cream and a range of glass jars. Split your cream or lotion into 5 x 100ml amounts and use the following quantities of essential oils per 100ml:
Relaxing blend: 25 drops Lavender essential oil, 10 Sweet Orange, 5 Petitgrain and 5 Sweet Marjoram
Energising blend: 15 drops Geranium, 10 Rosemary, 10 Lime and 6 Lemon
Detox blend: 15 drops Geranium , 10 Juniperberry, 10 Lime and 10 Cypress
Rich moisture blend: 15 drops Lavender, 10 Ylang Ylang, 5 Frankincense and 5 Benzoin
De-stress blend: 15 drops Lavender, 10 Bergamot, 5 Roman Chamomile, 5 Neroli and 5 Rose
Nourishing Foot Cream: Mix 100ml Moisturising Lotion, 5ml Red Carrot Oil, 5ml Jojoba Oil, 15 drops Bergamot, 20 Lavender, 10 Cypress, 5 Spearmint and 5 Tea Tree.
Soothing Hand Cream: Mix 60ml Moisturising Cream, 5ml Neem Oil, 5ml Hazelnut Oil, 5ml Avocado Oil, 10 drops Patchouli, 10 Lavender, 8 Geranium, 8 Bergamot and 5 Neroli.
If you don't want to buy all the individual essential oils for the above recipes you could try our pre-blended essential oils which can be added direct to bath salts, bath oils, showers gels, creams, lotions and aromatherapy diffusers!

Enhance her health and wellbeing with our Aromatherapy Spritzes
And finally, if you haven't got time to make your own gifts, why not just treat Mum to one (or three) of our exquisitely fragrant
Aromatherapy Spritzes
:
Balance Spritz to soothe the emotions and lift the spirits
Focus Spritz to revitalise the senses and sharpen the mind
Sweet Dreams Spritz to encourage a relaxed and restful night's sleep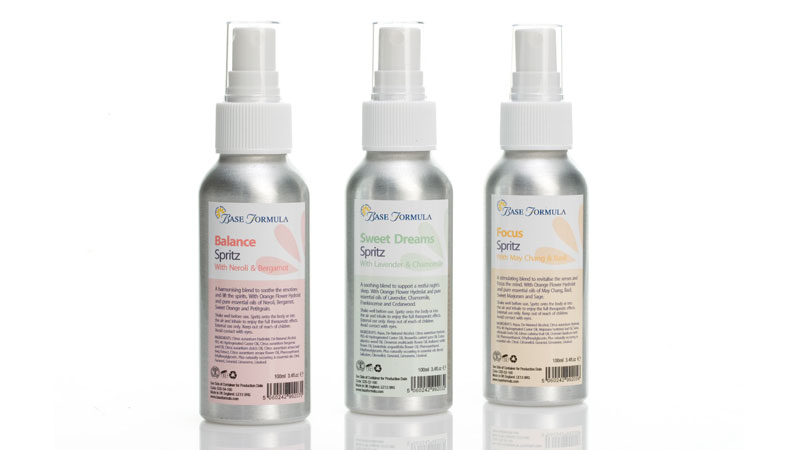 Whatever gifts you chose to give we're sure that your Mum will feel truly loved and appreciated this Mother's Day!

Joannah Metcalfe
Consultant Aromatherapist