Top 10 Summer aromatherapy & natural beauty essentials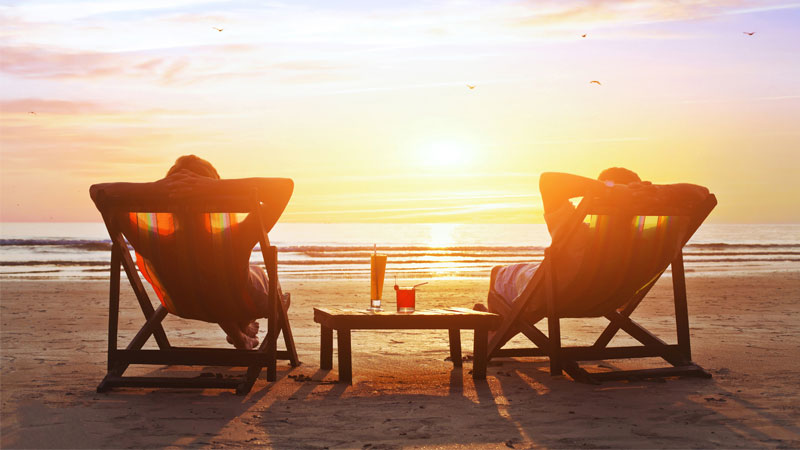 Whether you're heading abroad this Summer or staying at home – here are some of our most useful products to ensure you're looking and feeling 'sunsational'.

Focus Spritz
Feel like your energy levels and powers of concentration have evaporated in the heat? Lots to do before your Summer holiday but need to feel calmer and more focused? Try our Focus Spritz with May Chang, Basil, Sweet Marjoram and Sage to get you back on track!

Balance Spritz
A study has shown that it takes us, on average, two days to relax and unwind once on holiday. In addition to this 90% of us worry about going back to work and 80% of us actually check and respond to emails while we're away!! If you feel anxious and stressed on holiday and simply can't switch off, try our soothing Balance Spritz with Neroli, Bergamot, Sweet Orange and Petitgrain. This will help to create a sense of peace, harmony and calm so that you chill out and enjoy some much needed down-time.

Sweet Dreams Spritz
Many of us find it difficult to sleep soundly on holiday, particularly when we first arrive! The 'first-night effect' has been officially recognised by sleep researchers. They have shown that one half of our brain sleeps only lightly and keeps a 'night-watch' in case our new surroundings prove to be unsafe. Not only do we struggle to get to sleep, but we also have reduced 'sleep-depth' when we do finally drift off. If this phenomenon sounds familiar, try our Sweet Dreams Spritz which is packed with calming, sedative essential oils to lull you into a more restful night's sleep.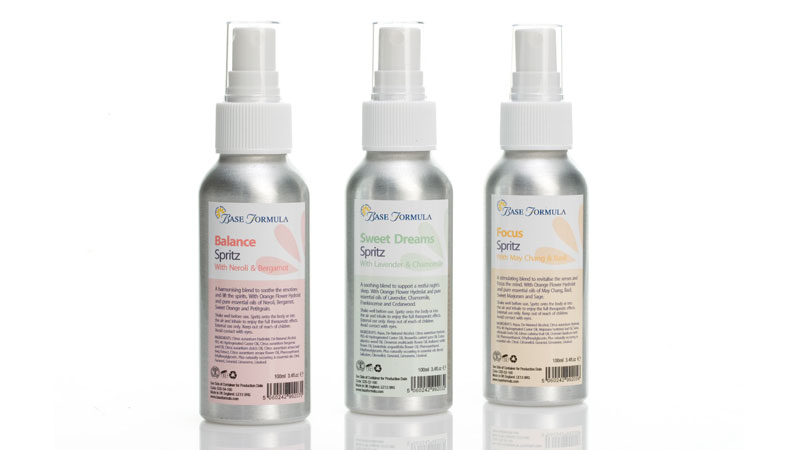 Natural Clays
We all want our skin to look clear, healthy and glowing, particularly in the Summer months. Unfortunately, the heat and humidity can have other ideas. If your skin becomes oily and blemish prone in the warmer weather, try a deep cleansing, oil-balancing face mask with our Ultra Fine French Green Clay. If your skin becomes more dry and sensitive we'd recommend a more soothing, hydrating mask with our mild and gentle Kaolin Clay. Visit each product page for some recipe ideas.

Neroli Facial Oil
A lot of people are put off using a facial oil as they think it will make their skin greasy, clog pores or cause breakouts. This is untrue! Adding natural oils to your skin can actually help to balance the skin's own oils and slow down sebum production if you have a tendency for oily skin. Our Neroli Facial Oil is suitable for all skin types, including oily and blemish prone skin, and can help to promote a brighter, clearer more radiant complexion.
Rose Facial Oil
Our Rose Facial Oil with Geranium and Patchouli is more suited to mature, dry or sensitive skin. Its antioxidant and regenerative properties will nourish and protect against free radical damage, and help to reduce wrinkles, fine lines and other signs of ageing.
Himalayan Pink Salt
This highly therapeutic, mineral rich salt is ideal for Summer pampering! Make up aromatic bath salts to help you relax and unwind, add it to foot baths and give yourself a pedicure or gently crush the crystals and whip up an exfoliating body scrub.
For relaxing bath salts take a large wide necked jar and half fill with Himalayan Pink Salt. Add 15 drops of Lavender essential oil, 2 Rose and 2 Benzoin. Pop on the lid and shake well then repeat the process, adding more salt and oil to fill the remainder of the jar.
Get your body beach-ready with a detoxifying exfoliating scrub. Mix 3 tbsp of Ultra Fine Green Clay with 1 tbsp of finely ground Himalayan Pink Salt. Add 2 tsp of dried or fresh Lavender flowers (ideal if you have some in the garden), 2 tbsp of Sweet Almond Oil, 4 drops Lavender essential oil, 3 Juniperberry and 2 Lemon. Mix it all up into a paste, adding a little Orange Flower Hydrolat to loosen if required. Massage into the skin with circular motions, then shower off for wonderfully smooth skin!
Hot, swollen, sore feet? Try a soothing foot bath with ¼ cup of Himalayan Pink Salt and 2 drops each of Chamomile, Lavender and Peppermint essential oil. Pure bliss!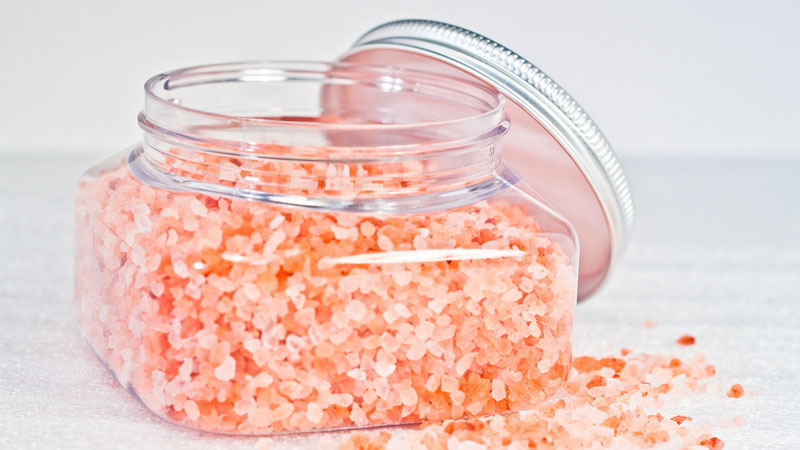 Cocoa Butter
Cocoa Butter is superb for moisturising and nourishing the skin! For an indulgent summer glow try making our shimmery Cocoa Butter massage melts – perfect for highlighting your skin for a special night out. Melt 50g of Cocoa Butter, 25g of Shea Butter and 25g of Extra Virgin Coconut Butter in a bowl over a pan of boiling water. In a separate bowl mix a little mica powder (a natural, shimmery mineral powder widely available online) with a little bit of melted Coconut Butterl – then add to your melted butters and mix well. Add up to 30 drops of your favourite essential oils if desired or just enjoy the subtle scent of the butters. Pour into a silicone mould tray and pop in the fridge to set. When ready to use, massage into the body, allowing the warmth of your hands to melt the butters into your skin.
Shea Butter
Sun and swimming pool chlorine can play havoc with our lovely locks. To help combat the damage treat yourself to a deep hair conditioning mask to nourish and repair dry, frizzy hair. Add 2 tbsp of melted Shea Butter, 2 tbsp of Jojoba, 1 ripe banana, 1 tbsp of honey, 6 tbsp of Blackcurrant Seed Oil, 6 drops Ylang Ylang and 4 Geranium to a food processor and whizz to combine. Massage the mixture into the hair and scalp – ensuring that you cover from the roots to the ends of your hair. Leave on for a minimum of 20 minutes then shampoo out. Make sure you apply shampoo to your hair before adding water as this will help to remove the oils.
Gardener's Hand Soap
If your Summer involves lots of time in the garden, you'll be needing a bar of our Gardener's Hand Soap. This 100% natural soap is ideal for cleansing and protecting hard working hands. It's infused with cornmeal to gently scrub away ingrained dirt, Shea Butter to soothe and nourish the skin and pure essential oils of Lemongrass, May Chang and Patchouli to cleanse and soothe cuts, cracks and scrapes! No gardener should be without it!!


Happy holidays everyone!
Base Formula
Disclaimer & Safety Advice