Essential oil of the month - Mandarin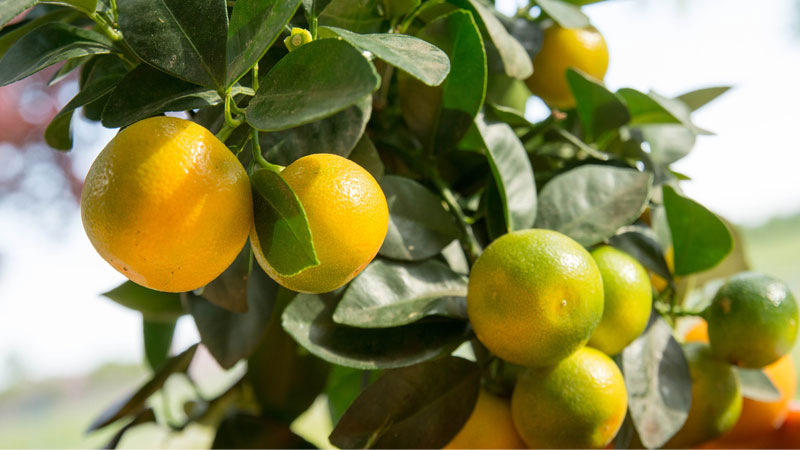 Mandarin essential oil has a sweet, bright, orangey, citrusy scent that we all know well! It's a great oil to use as we move into Autumn not least because of its association with the colour orange, like our beautiful Autumn leaves, but also because it's a lovely therapeutic oil to support and uplift us through change, which is what this season is all about!

With a history dating back to BC, Mandarin as a fruit is thought to have originated from China – where it was given as a gift to the Mandarins and associated with good luck. These days, it is typically grown in European countries, such as Sicily, where it goes by the botanical name Citrus reticulate.

Two different types of Mandarin essential oil are cold pressed from the peel of the fruit. Red Mandarin essential oil comes from the riper fruit and the sharper Green Mandarin essential oil comes from the unripened fruit. Both oils are top to middle notes, with an uplifting, cheery, fruity scent that is extremely versatile (think of Autumnal adaptability) and great for lifting most blends!

Mandarin is one of the safest aromatherapy oils you can get (especially Red Mandarin) – which makes it popular for use with children and parents. It is often safe to use during pregnancy too, though you must always consult with your midwife or GP prior to using ANY essential oils. A consultation with a qualified aromatherapist is also usually required to determine safe use during pregnancy.

Please note: the blend suggestions below are NOT suitable for pregnancy, unless otherwise stated, due to Mandarin being combined with other non-pregnancy specific oils.

Uplifting Anti-Depressant

A powerfully uplifting oil, as most citruses are, Mandarin is top of the list for boosting your mood when feeling down – which is often the case at this time of year when the weather changes from sunny to rainy!

Try making our 'happiness in a bottle' spritz with 100ml of water or Orange Flower Hydrolat, 15 drops of Mandarin essential oil, 10 drops of Bergamot and 5 drops of Ylang Ylang. Shake well and spritz over yourself as and when required throughout the day to lift your mood!

Stress Reliever

Mandarin is calming for the mind, as well as the nervous system in general. It is great for relieving stress, and a really useful oil to have on hand as we head through the changes and shifts that Autumn may bring.

Create an aromatherapy massage blend to apply in the mornings after your shower, using 15ml of Grapeseed oil, and 2 drops each of Mandarin, Rose and Neroli. This should help keep you calm throughout the day, releasing difficult emotions, and keeping your skin nicely nourished and balanced.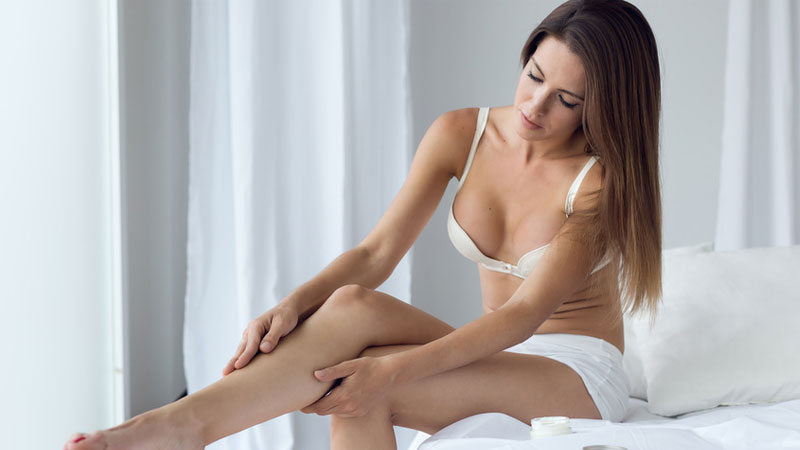 Sedative

The reason why this oil is so good for children is that Mandarin has good sedative properties. A top oil for soothing hyperactivity in kids, it also helps improve issues with insomnia. Anything that needs calming, this oil is great for.

For adults pop 3-5 drops of Mandarin and 2-3 drops of Lavender onto a cotton pad and place it inside your pillowcase to help you doze off at bedtime. For children use 1 drop each of Mandarin and Lavender.

Calming Digestive Tonic

One of Mandarin's best properties is its ability to calm the digestive system. It acts as a digestive tonic and anti-spasmodic, and is great for calming the stomach and indigestion. It also helps alleviate water retention.

Its soothing effect on the digestive system also makes it great for morning sickness. Try 3-5 drops in small bursts in an aromatherapy diffuser. Use for up to 10 minutes at a time, but remember to check with your midwife or GP first as advised above.

If you're not pregnant (or are in later stages of pregnancy, 14 weeks plus), you might combine Mandarin with a few drops of each of Petitgrain and Grapefruit to really calm the tummy! Diffuse 2-3 drops of each in an aromatherapy diffuser or candle burner.

Skincare: Oily Skin and Acne

Again as we move into the Autumn, the change in weather can play havoc with our skin. Mandarin is a great oil for dealing with acne and oily skin, and it can really help to shift spots. It has wonderful antiseptic and antibacterial properties, as well as being an astringent and toner. This means that it can also help with stretchmarks during pregnancy after 14 weeks.

For stretchmarks mix 1-2 drops of Mandarin in 15ml Grapeseed oil and massage in.

For generally oily skin, add 1 drop of Mandarin to your regular skincare products or try making your own blend with our fragrance free cosmetics bases.

You can also make your own oil balancing skin toner by adding 2 drops of Mandarin to 10ml of Witch Hazel Hydrolat. Use after cleansing and before applying your moisturiser. Apply the toner with a cotton pad, paying particular attention to the oilier t-zone.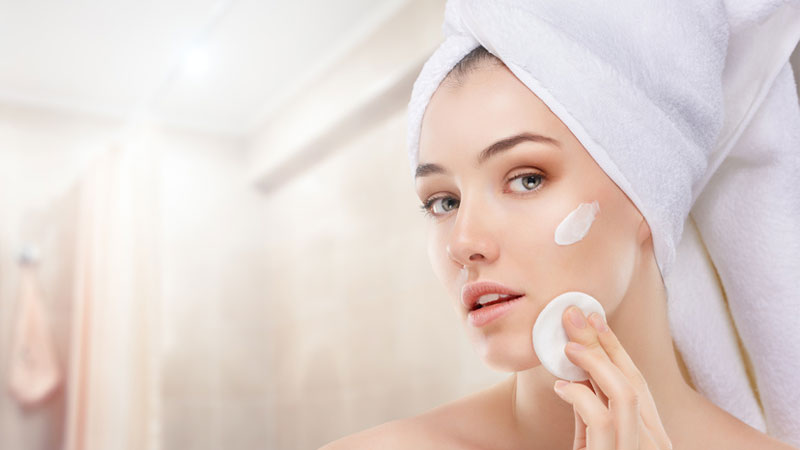 Alternative oils you may also love: Bergamot, Tangerine, Grapefruit, Sweet Orange, Lemon, Rosewood, Patchouli, Neroli.

Mandarin combines well with: most oils especially citruses, florals and spices such as Neroli, Lavender, Petitgrain, Nutmeg.

Overall, Mandarin is a beautifully lifting essential oil – and perfect for this time of year which is all about moving through change into the colder seasons! Who doesn't need the versatile and cheery scent of upliftment for October?


Nicole Barton
Guest Blogger & Consultant Aromatherapist
Chalet Holistics