Essential oil of the month - Petitgrain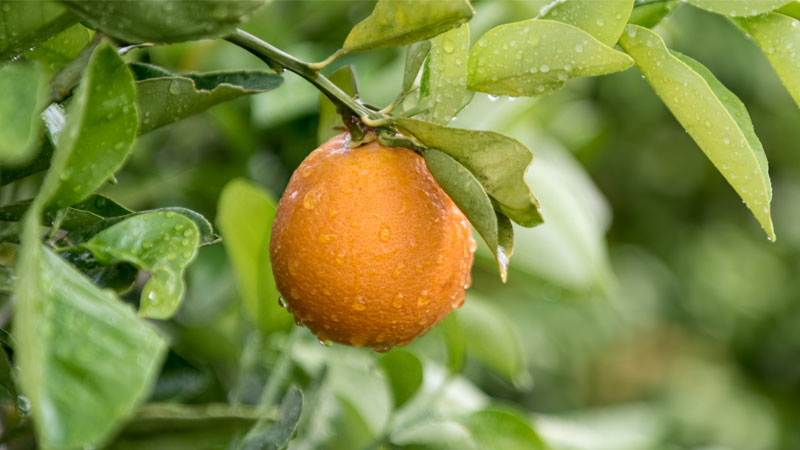 Petitgrain
(Citrus aurantium) is a brilliant essential oil for beating January's Winter Blues! Steam-distilled from the fresh twigs and leaves of the bitter orange tree, it is a top note which can be a nice (and cheaper) alternative to Neroli. From the Rutaceae family, Citrus aurantium is widely grown in countries from South East Asia and India to South America – though it was originally grown in France (hence the name). A sweet-smelling essential oil, with floral and woody undertones, Petitgrain is a lovely fresh scent to use in Winter aromatherapy blends.
It's its properties, though, that make it especially suitable as our January essential oil of the month. Being an anti-depressant, it is an ideal uplifting essential oil to combat winter blues, and it's also great for beating back-to-work stress and anxiety. Revitalising, as well as useful for digestive troubles which often result from the seasonal excesses, and also great for boosting immunity! Petitgrain is an extremely versatile oil to have in your toolkit this January.
Happiness in a Bottle
A happy and cheery aromatherapy oil, Petitgrain is both uplifting and relaxing all in one! It's great when your nervous system is exhausted (and let's face it, whose isn't after the excitement of Christmas?), and is lovely in a blend to lift the spirits whilst calming you down. It's also great for calming anxiety, de-stressing, taking away troubles and relieving insomnia. Give it a go!
Relief for Digestive Disorders
After Christmas we are all struggling to re-balance our diets – and we are often left with some sort of imbalance. If you're struggling with symptoms such as colic-like spasms, indigestion, diarrhoea or constipation, bloating or fluid retention, try massaging this aromatherapy blend into your tummy for relief!
Skincare: A Tonic for the Complexion
Our skin can get really confused at this time of year; it's cold outside and we usually have central heating blaring when we are indoors! So, what better essential oil to use as a tonic for the skin? Petitgrain is a great skin toner and can really help to clear the complexion.
Overall,
Petitgrain
is a wonderfully cheery and balancing aromatherapy oil, that mixes well with other essential oils to combat many New Year's challenges! Give it a go in your January blends and you'll see what we mean!

Nicole Barton
Guest Blogger & Consultant Aromatherapist
Chalet Holistics