Essential oil of the month - Elemi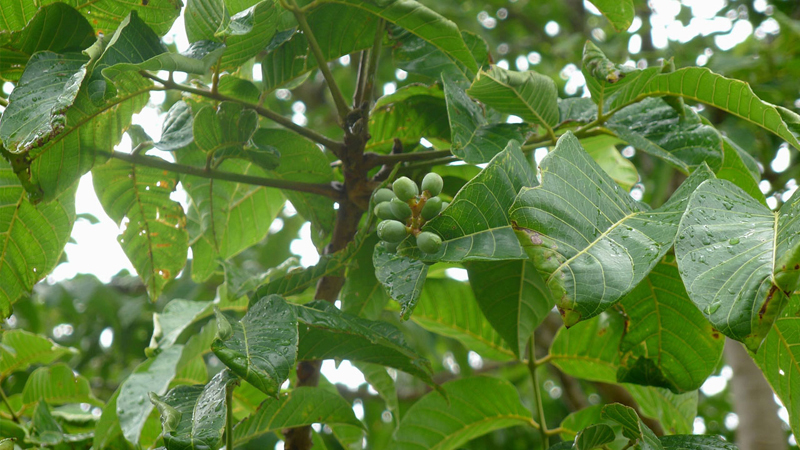 Elemi essential oil (Canarium commune) is produced from a tropical forest tree, native to the Philippines and neighbouring islands. Similar to Frankincense and Myrrh, Elemi essential oil is produced by steam distilling the resinous gum that exudes from the tree.
In Ancient Egypt its highly prized antiseptic properties and its aroma, lead to its use in the mummification and embalming rituals. It has also long been used for skincare and for respiratory ailments.
Today, Elemi oil is used extensively in the cosmetic, perfumery and paint industries. It is a powerful, therapeutic essential oil, being a strong stimulant, antiseptic, expectorant, analgesic and general tonic.
Safety note: Not recommended for use on those with sensitive skins.
Stimulant: A general circulatory and immunity stimulant, Elemi essential oil also helps stimulate the release of hormones (progesterone and oestrogen) and digestive enzymes, and helps the peristaltic action of the gut. It is therefore useful for those with hormonal imbalance, sluggish digestion and poor circulation.
Antiseptic: A stunningly powerful antiseptic, Elemi oil helps protect against microbes, bacteria, fungi and viruses, so it is a very strong addition to your Winter First Aid kit! Use it as a sick room spray, as a vaporiser to help ward off infections, and as an inhalant if you get respiratory, urinary or digestive infections. It is also useful for topical skin infections when diluted.
Expectorant: Elemi helps your body to expel phlegm and stubborn congestion in relation to respiratory infections, and eases breathing by helping open the airways.
Analgesic: Elemi is also an excellent addition to pain relieving blends particularly in relation to aches, sprains, arthritic and muscular inflammation, headaches and sinus pain/earache. Aches and pains relating to high temperatures and viruses respond well too.
Tonic: A general and mildly stimulating tonic for the whole system – especially when you are "run-down" and fatigued. Elemi oil helps stimulate your immunity, circulation and various metabolic processes. Again, a real gem for your Winter aromatherapy kit!
Aromatherapy recipes using Elemi essential oil
Inhalation for Coughs and Colds:
2 drops Tea Tree essential oil, 3 Elemi and 6 Bergamot
Vaporising for General Immunity Boosting:
2 Tea Tree essential oil, 3 drops Elemi, 3 Frankincense and 4 Lemon
Massage Oil for Muscular/Joint Pain:
Blend 30ml Sweet Almond Oil, 5 drops Lavender essential oil, 3 Elemi, 3 Frankincense, 2 German Chamomile and 2 Camphor. Massage into affected area after a bath or shower.

Joannah Metcalfe
Consultant Aromatherapist