Secret garden - all natural face masks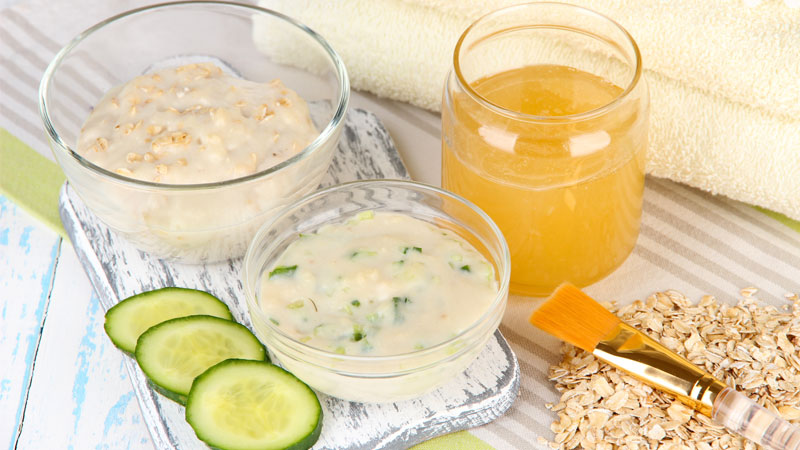 As I sat in my garden writing this article, I found myself in awe of the natural magnificence that surrounded me. There is so much healthy goodness in the world, and until we take a pause from daily bustle and sit in nature, just breathing in its beauty, we forget what we have in front of us! So what better to write about this month, I thought, than how to incorporate the garden into our Summer skincare? Off I set, gathering ideas for all-natural face mask recipes for a 'Secret Garden' selection!

Ingredients

I chose some key natural ingredients for the base of the face mask: ground oats, raw, local honey, and peeled, sliced cucumber. These were selected for the following properties



Oats – anti-inflammatory, cleansing, moisturising, exfoliating.


Honey – anti-bacterial, anti-oxidant, soothing, clarifying and moisturising.


Cucumber – hydrating, anti-inflammatory, cooling, astringent, detoxifying and filled with vitamins and minerals.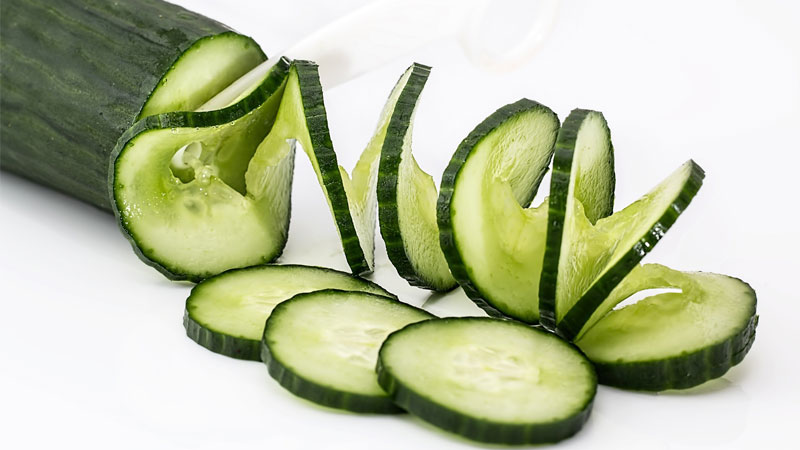 If you want to get creative, you could also have to hand fresh Lemons or Strawberries, or even Carrot, Tomatoes or Lettuce – try anything you fancy – to add in a real Summer zest! Why not 'mix and match' these with the cucumber!
Next, we have the key ingredients to make up the mask:
Vitamin E Infused Oil
and
French Green Clay
or
Kaolin Clay
:


Vitamin E Infused Oil – extremely hydrating, protective, anti-oxidant, prolongs shelf-life of products


French Green Clay – also known as Bentonite – deeply cleansing and purifying, absorbent, draws toxins and tightens pores – best for oily skin.


Kaolin Clay – naturally absorbent, cleansing, stimulating, soothes irritation and inflammation – best for dry or sensitive skin.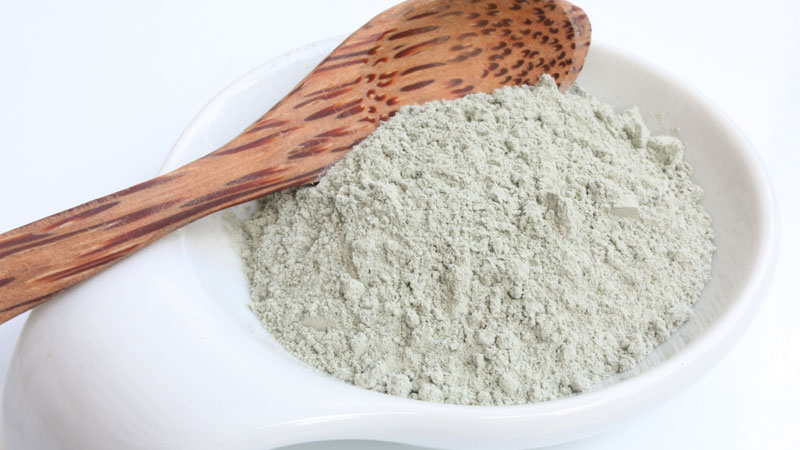 Again, you can get creative with your carrier oils and powders – I used
Sweet Almond Oil
because it's extremely moisturising and I had it in my cupboard, and I added in some raw Cacao Powder to my version of this mask (which explains its brown colour - see pic at the end of the article) because it smelt divine and is also high in anti-oxidants, vitamins and minerals, aids cellular healing, and is hydrating too!
Then we have
essential oils
– of which there are many, but here are some of best oils for Summer skin:-
It is also handy to have some distilled water to hand in case you want to thin the mask to a smoother mixture without adding in impurities.
Straight from the garden: ideas for the adventurous!
You could also make your own Flower or Herb Infused Oil instead of using Vitamin E oil. Gather up unsprayed flowers or herbs – like Rose petals or Calendula flowers - and spread them out over paper towels to let them wilt for a few days until they are dry (or you could buy them ready-dried). When they are dry, place them into a sterilised jar, filling about half to three quarters of the jar with the dried flowers or herbs and the rest with oil – perhaps
Apricot Kernel
or
Grapeseed Oil
. For the slower method, you can then just let these infuse for 4 weeks before straining the oil through cheesecloth to remove the flowers/herbs. For a faster way, you can put the jar into a pan with a few inches of warm water, heating on medium-low heat for 1-2 hours before straining (ensuring the pan doesn't boil dry). Stored in a cool, dark place, this infused oil could last for up to a year!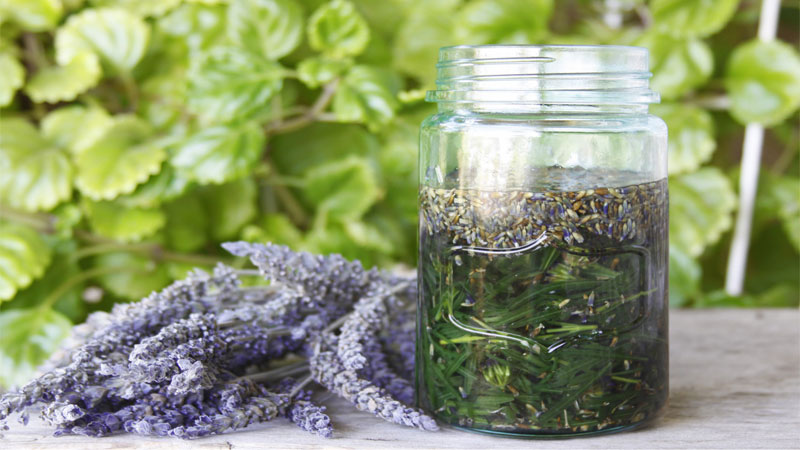 Mask making method
Place the following ingredients into a blender:


2 tablespoons of ground oats


1 tablespoon of raw, local honey


A few slices of cucumber


1 tablespoon of your homemade infused Oil or our Vitamin E Infused Oil



3 drops of an essential oil – either Lemon, Palmarosa, Lavender or Rose – or another of your own choice


Mix for a few seconds at a time, adding in the distilled water until you reach your desired consistency. Easy peasy! Store in an airtight jar in the fridge.
Application: Relax in the garden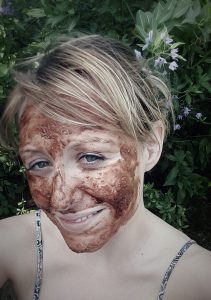 To prepare for the mask, cleanse your face first with Base Formula's
Cleanser with Cucumber Extract
– or whatever you normally use to cleanse your face. Next, tone with your choice of Hydrolat – I like
Rose
or
Orange Flower
Hydrolats!
Now it's time to use your face mask. Apply it by spreading the mixture onto your face with your fingers, and then go and lie down and relax, letting it soak in for 15 minutes. Make this a lovely setting for you to enjoy some 'you' time! If it's a nice sunny summer's day, you might like to sit outside, whilst you absorb nature's face mask gift.
And just in case you're wondering why my face mask is brown - it's the Cacao powder that I mentioned earlier - added for its lovely scent and healing properties.
Once you're done, use cotton pads soaked in warm water to wipe the mask off, and then press a warm flannel over the face to ensure the skin is thoroughly cleansed. Then, finish off with your choice of moisturiser! To make your own moisturiser, add 1 drop of the essential oil chosen for your face mask, to 5ml of Base Formula's
Organic Moisturising Cream
or
Lotion
.
So that's it – it's a simple as that! Remember, whatever ingredients you choose for your 'secret garden face mask', be drawn by what you love. What your body needs, it seeks out, so just select whatever your body wants and enjoy the process!
Nicole Barton
Guest Blogger & Consultant Aromatherapist
Chalet Holistics