Aromatherapy on the go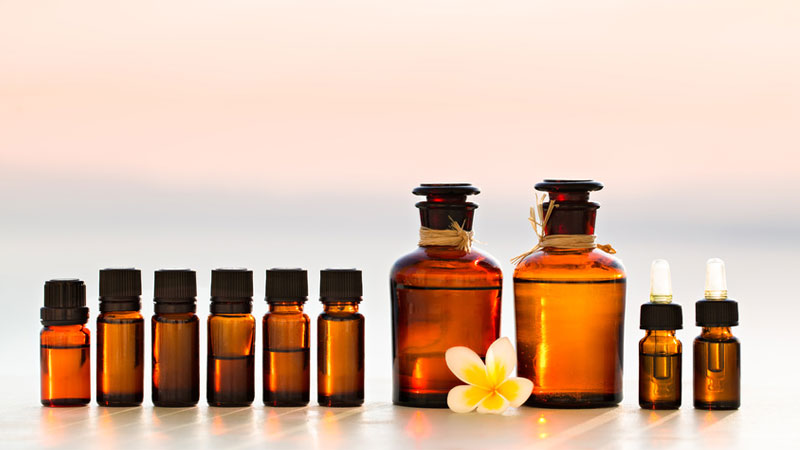 At times, using essential oils may seem a bit confusing or time consuming - working out which oils you need to use and how you're going to use them! Sometimes - if you mainly use essential oils in an aromatherapy diffuser, like a lot of people - it may also feel like they can only be used at home!
That is simply not the case though - so we're here to help with some handy hints as to how aromatherapy can be made more spontaneous and easier to use both at home and 'on the go'.
Use a 'pre-blended' essential oil for a quicker, easier solution
For those who find selecting aromatherapy oils and blending difficult, Base Formula has developed a fabulous selection of pre-blended essential oils for a range of physical and emotional needs! Each oil has been expertly blended with 100% pure essential oils that have been carefully chosen to deliver specific benefits:-


Anti-Virus with Rosemary, Cinnamon Leaf, Pimento Berry, Eucalyptus smithii, Mandarin, Grapefruit and Carrot Seed
Breathe Easy with Eucalyptus radiata, Cornmint, Hyssop and Myrtle
Bug Buster with Lavender, Tea Tree, Lemon, Myrrh, Plai and Camphor
Focus with May Chang, Basil, Sweet Marjoram and Sage
Uplifting with Elemi, Rosemary and Grapefruit
Relaxing with Frankincense, Cedarwood, Mandarin and Yarrow
PMT with Clary Sage, Sweet Marjoram, Geranium, Bergamot, Parsley Seed and Rose Otto
Menopause with Bergamot Mint, Clary Sage, Cypress, Vetivert and Geranium
Sweet Dreams with Lavender, Chamomile, Valerian, Cedarwood and Mandarin
Digestion with Cardamon, Dill, Bergamot Mint, Cornmint and Tangerine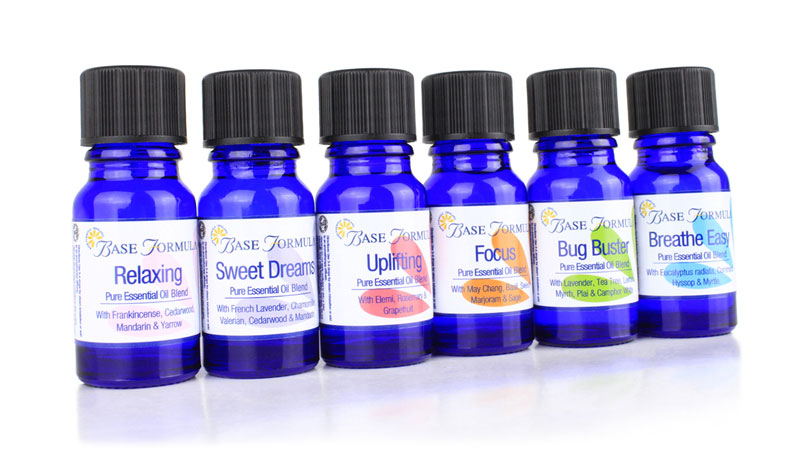 These pre-blended essential oils will save you the hassle of choosing and blending your own oils, and will also work out cheaper than buying a selection of individual oils. Simply grab the blend you want and you're virtually read to go...
How to use pre-blended essential oils
If you want to keep it really simple, you can literally just carry the essential oil bottle around with you and get it out of your handbag or pocket to sniff whenever you feel the need. Alternatively you could pop a few drops on a cotton pad and place it somewhere near you e.g. on your desk at work, in the car, or by your pillow.
Here are some other quick-fix applications that are easy to use throughout the day - home or away - the choice is yours!
Pulse Point Roller Balls
Make a roller ball blend to apply to your pulse points by simply mixing 10ml of Grapeseed oil in a Rollette bottle with 3-4 drops of your pre-blended essential oil (or up to 3 oils of your own choice!). Roll the oil on to your temples or wrists (or anywhere you like) throughout the day to remind your body of what you want to achieve!
Top Tip: I like the pulse-point application best for the Focus or Relaxing Pre-Blends because it's a nice discreet way of getting the oils straight into your blood-stream while you're out and about - helping to keep you calm or focused throughout the day!
Massage Oils
Sometimes, pulse point blends just aren't enough - if you feel you need a super-boost during the day, you can use an aromatherapy massage oil to get more body coverage! Buy a small 30ml bottle (our aluminium bottles are great for taking out and about) and add 30ml Grapeseed oil and up to 12 drops of any pre-blended essential oil or your own choice of oils. Alternatively try one of our pre-blended massage oils. Take yourself to a quiet, private place and massage into an accessible part of your body that feels in need of attention i.e. your arms and legs, neck, shoulders, or even tummy. Work in an upwards direction towards the heart or for the tummy, massage in a clockwise direction. Fuller body coverage will really get the oils into your system more quickly and it'll remind your body what it's meant to be doing – as well as giving you a few minutes time-out!
Top Tip: I like this option for either the Uplifting or Sweet Dreams Pre-Blends, either to lift yourself during a sad or demotivated time, or to really de-stress and wind-down ready for bed. It's also useful with Breathe Easy if you massage it into your chest area – either for tight-chested anxiety or congestion!
Aromatherapy Inhalers
The best method for congestion and tight-chested feelings would be to make an inhaler. Buy some of our Aromatherapy Inhalators (Aroma Sticks) and simply pop a few drops of
Breathe Easy
(or your chosen oils) onto the cotton wadding provided and place inside the inhaler. You can then use it to discretely sniff the oils throughout the day, topping up as required.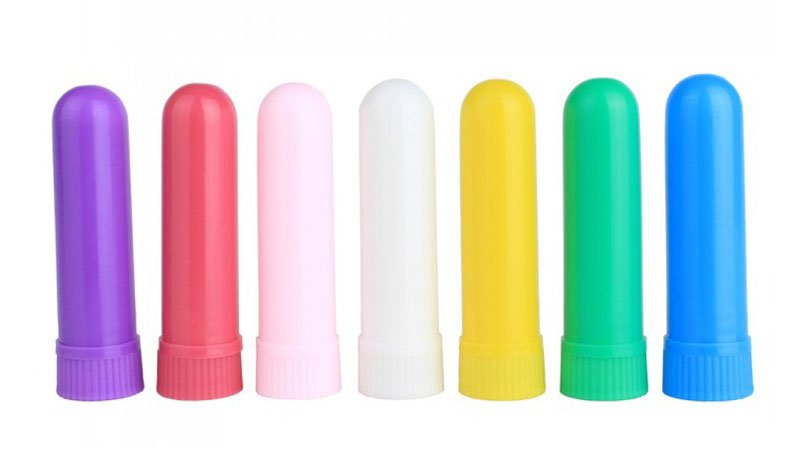 Top Tip:
Breathe Easy is great for respiratory problems, but don't forget that you can any of the other blends in these inhalators if you prefer this discreet method of use while out and about. It's entirely up to you! Our Digestion blend is particularly useful in an inhaler (or massage oil) to help combat any nausea while away from home, or to support the digestive system when dining out!
Aromatherapy Spritzes
Spritzes are my ultimate favourite for aromatherapy on the go! You can literally use them for anything – especially in Summer – from cooling spritzes and sanitiser sprays to a wide variety of therapeutic room sprays! Pour 100ml of water or Lavender Hydrolat into a spray bottle and add up to 30 drops of your chosen essential oils. Pop it in the fridge if you want a really cool spray, or you can just keep it in your handbag or briefcase and spray around as needed!
Top Tip: Spritzes work really well with most of our pre-blends (with the exception of Breathe Easy or Digestion which are best used as described above).
If you prefer the idea of using sprays you might like to check out our range of ready to use Aromatherapy Spritzes.
Build the confidence to get creative with aromatherapy blending
Our
pre-blended essential oils
are GREAT for quick and spontaneous aromatherapy 'on the go,', or if you're just starting to use essential oils. As your confidence grows, however, why not start to build your collection of essential oils. When you get the time, have a play around with the oils. Discover the smells that you like, follow your heart (and your nose) and start to create your own blends. Remember the smells you like will be the oils your body needs. Why not try a meditative blend of Myrrh and Sweet Orange for example, or a relaxing combo with Lavender, Geranium and Rose for hormonal balance. There are so many options: you can really make anything you like to use whilst out and about. There's oils for everything and everyone!
Nicole Barton
Consultant Aromatherapist
Read other articles by Nicole Barton