Summer's natural aromatherapy essentials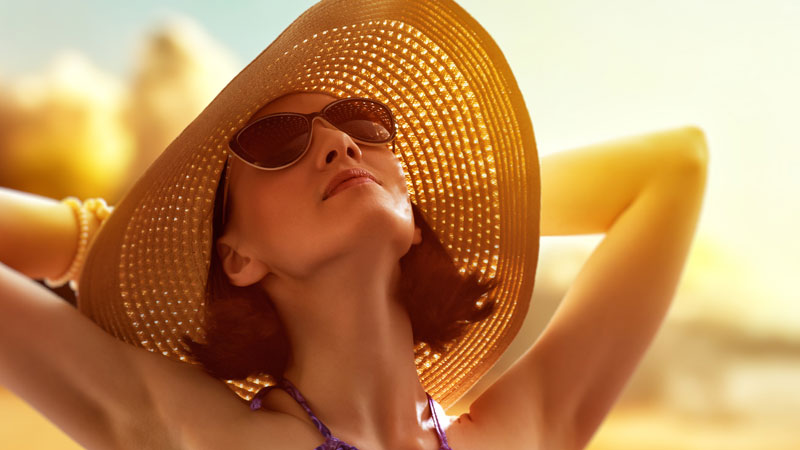 As I was enjoying the recent sunshine, it got me thinking about my favourite seasonal aromatherapy scents and all the wonderful ways that you can use natural essential oils during the Summer months!
Whether soothing stress with Summery scents, detoxing to lose weight before your summer hols, combating creepy crawly bites, or trying to get glowing Summer skin, there is an essential oil to help you achieve your balance! Read on for some of my favourite seasonal essentials.
Soothing Summer stress
Packing for holiday? Rushing round in the heat? Whilst Summer is a time of fun, it is equally a time of year filled with things that can create stress - so, why not try some essential oils that can help you let it all go? Bergamot essential oil has a lovely sunny scent that can help you relax.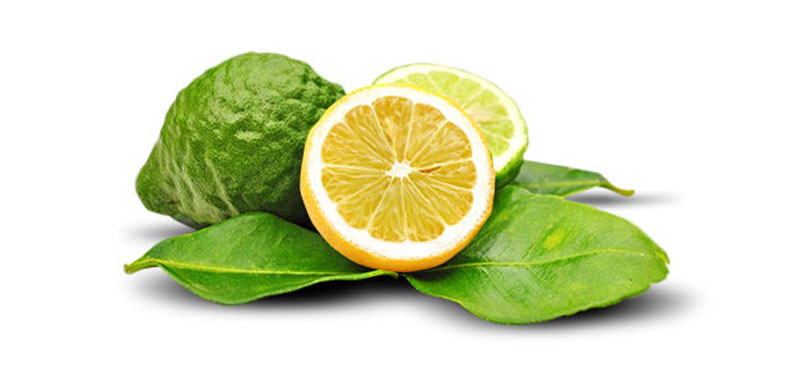 I particularly like mixing Bergamot with Neroli essential oil to really help you unwind! Diffuse these citrusy aromas, or mix 2 drops of each essential oil with 10ml of carrier oil (such as Rosehip or Sweet Almond Oil) in a rollette bottle, and roll onto pulse points as required. Alternatively why not book yourself a bespoke Aromatherapy massage to totally de-stress? This way the oils will get into your system and can stay there for up to a week – great just before going on holiday to really get you in that holiday mode!
Summer first aid
Now it can be a common misconception that Aromatherapy is just for relaxation! You might not automatically think of essential oils as part of a First Aid kit, but this is, ultimately, what essential oils are for: to help heal! The Aromatherapy Trade Council confirms its definition as "the use of plant oils to assist the body to heal and maintain itself". So how can essential oils help?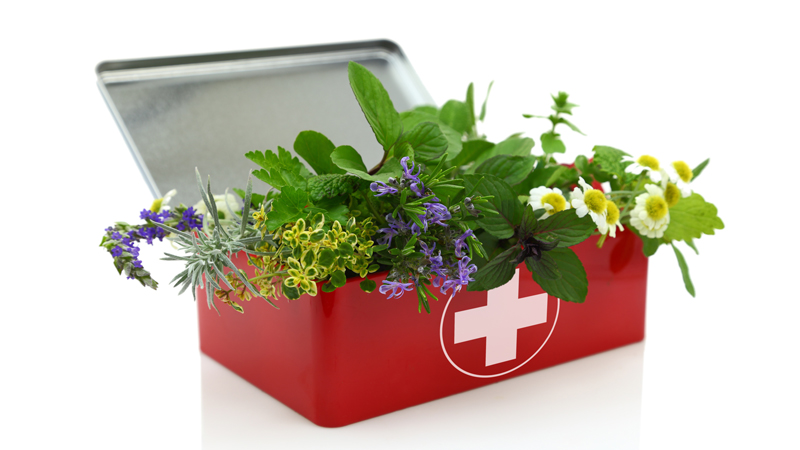 If applying essential oils to your body, carriers are also crucial to have in your First Aid kit to mix essential oils into. Avocado,
Jojoba
or Rosehip oils make excellent moisturisers. Alternatively Aloe Vera Gels are great for cooling. Whichever you prefer, both will soothe the skin as well as help the essential oils to be absorbed. Never apply essential oils neat (other than Lavender and Tea Tree) – they need diluting at 1-2%, which equates to roughly 2-4 drops of essential oil in 10ml of carrier!
A Summer note of caution however: some essential oils are photosensitive – often citrus oils such as Bergamot, Lemon, Grapefruit, Mandarin, Lime and Sweet Orange - as well as Patchouli, so please do not apply these to your skin before going out into the sun.
Repelling insects & creepy crawlies
Of course, whilst Summer is so much fun in many ways, bugs are one of this season's hindrances. Essential oils can help with deterring them though:
Spiders and ants (the crawlers) don't like Peppermint essential oil – dot it around the edges of your room on cotton pads, or outside, or try using your Peppermint spray from your Summer First Aid kit!


Flies, midges and mosquitos (the fliers) don't like Citronella, Lemongrass or Lemon Eucalyptus. If you're indoors, try diffusing these aromatherapy oils, or, if outdoors, create a natural insect repellent spray with 100ml Witch Hazel Hydrolat and 10-12 drops of each of the three essential oils!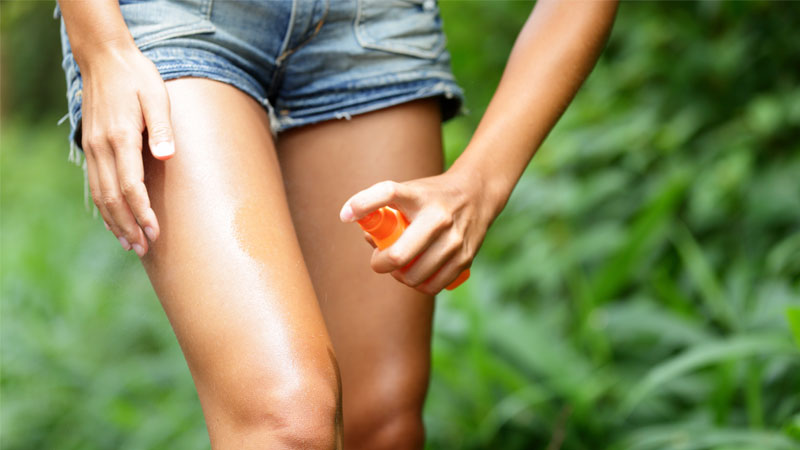 Pre-holiday detox & weight loss
Pre-holiday detoxes are common these days to try and aid weight loss and achieve the perfect 'beach body'. This year's new craze seems to be 'teatoxes.' However, you might achieve healthier detoxing effects using essential oils (NOT 'in' the tea, obviously!) and a healthy eating plan. Book a lymphatic-system stimulating Aromatherapy massage to help combat oedema, water retention and rid toxins, or mix Lemon, Fennel and Juniperberry essential oils in a carrier oil (remembering the dilution rules) and self-massage them into your abdomen each morning to help your digestive system become more efficient. Diffuse Grapefruit and/or Peppermint essential oil to help suppress the appetite – this can really help if you are dieting!
If you really like herbal teas, they can support alongside this - try Green Tea with a squeeze of lemon to support cleansing from the inside-out. This can be great not only for detoxing the body and supporting weight loss, but also to help keep your body hydrated and skin looking fresh!
Summer skincare
Likewise, essential oils can help with those Summer-skin issues like re-hydrating dry skin caused by air-conditioning or sunburn. For dry or sun-damaged skin, try blending a facial spritz with Rose Hydrolat (or Orange Flower Hydrolat for usually 'oily' skin that has become dehydrated) and Lavender, Rose or Sweet Orange essential oils. I also find that a few drops of Lavender and Sweet Orange added to a light moisturising base cream or lotion (at no more than 2% dilution) is lovely and balancing for dry skin. These oils are also great for helping you to relax and de-stress. Alternatively, our Aloe Vera Gels make lovely, ready-made alternatives for sunburned skin.
Please note these are not substitutes for sun cream. Remember to wear this to protect your skin whenever you are in the sun.
'THE' Holiday Essential
With limited space in your Summer suitcase or handbag, and so many wonderful essential oils to choose from, how do you pick just one to take on holiday? If I had to choose, the best Summer holiday essential oil for me would be Lavender because it is so versatile and you can even apply small amounts neat in emergencies! It calms nerves, is soothing, cooling, analgesic, antiseptic and anti-inflammatory. It also aids sleep and is a natural insect repellent! Practically a whole First Aid Kit in one small bottle!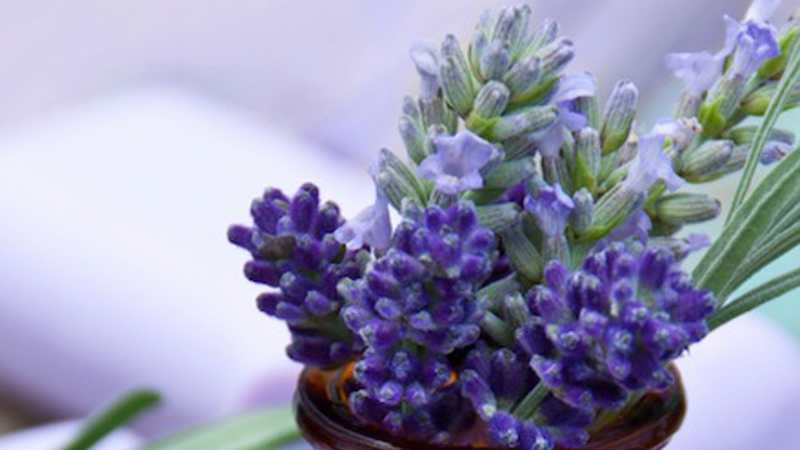 So, whilst you're out enjoying the sun this year, remember that Summer - whilst a fabulous time of year - can have its challenges; though essential oils can help support and re-balance you. Above all else this sunny season, don't forget to enjoy your oils - they're essential!


Nicole Barton
Consultant Aromatherapist
Read other articles by Nicole Barton