Aromatherapy blends for the bath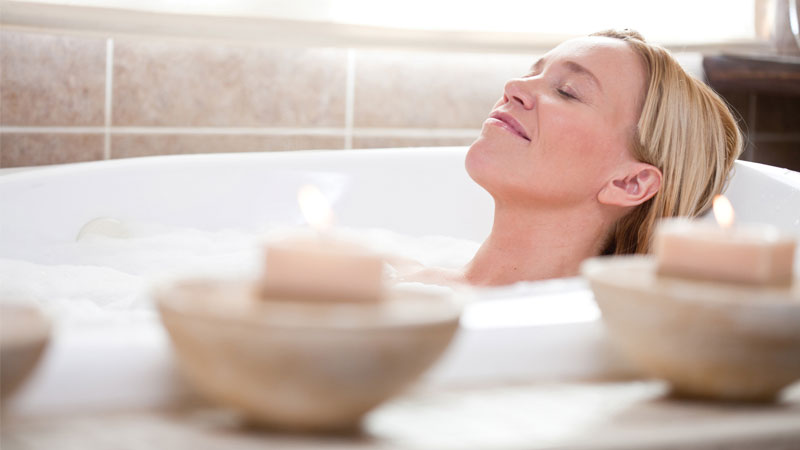 One of my favourite ways to integrate Aromatherapy in the home is via an aromatherapy treatment bath! As an Aromatherapist I always make sure that, as well as providing a massage, I am giving great aftercare advice to ensure that my clients can make the best use of Aromatherapy themselves. What I tend to do, therefore, is send them away with a small bottle of their bespoke essential oil blend that we've mixed together during their treatment, so they can continue balancing their health at home! In particular, I advise that they can pop the essential oil blend into a bath to have their own mini treatment sessions – perhaps making it a regular ritual for self-care.
Aroma treatment bath - you can do it too!
Whist it is nice to have that bespoke blend tailored to your specific needs, it doesn't mean you can't try to make your own at home! All you need is a bit of advice on how to create your 'aroma treatment bath' and some ideas for blends, and then you're ready to go. Read on for exactly that!
Setting the scene - creating the right atmosphere
You see it in the movies all the time; a romantic partner always lights hundreds of candles, runs the bubble bath and pours a glass of champagne for the other. A relaxing bath – the embodiment of 'I love you'. In reality, of course, it's not as romanticised as that - it doesn't happen unless we light the candles ourselves, turn the tap on, add in the bubbles and pour our own glass of wine, but that doesn't actually take the enjoyment out of it, does it? So, why not make time to love yourself?
The added advantage of swapping out bubbles (of both the bubble bath and perhaps the champagne too!) for essential oils is that they have amazing therapeutic benefits for your wellbeing. Essential oils actually have an effect on the chemistry of the body, and can be used to great effect to help balance your health!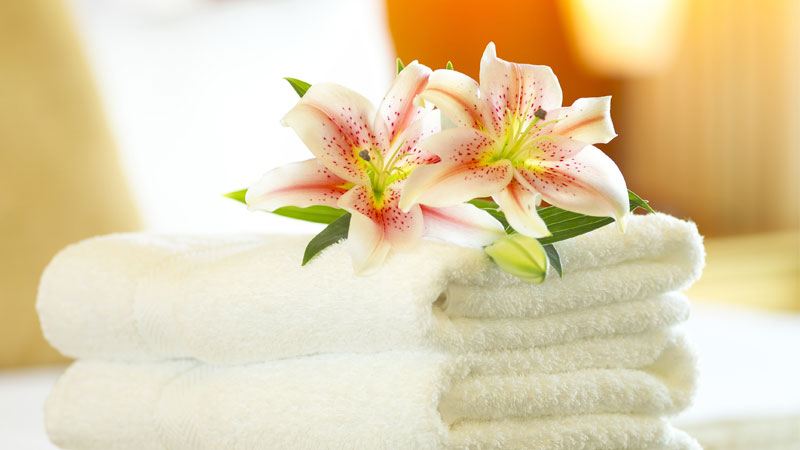 Recommended essential oil blends
Now, you might be thinking 'I don't know which essential oils to use'. That's ok – we have some blend suggestions for you, depending how you are feeling and which oils you like the smell of. Above all, when selecting the essential oils to add into your carrier, be led by your body and chose the ones you like…
Quick note on carriers
All the blends below can be added to a carrier – for something natural and easy try half a cup of full fat milk (this will help the oils to disperse so that they don't just sit on the water's surface), or you could try Base Formula's Bath Oil or SLS Free Bath & Shower Gel if you want something slightly foamier. You can also try mixing the blends with natural, mineral rich salts – such as Himalayan Pink Salt, Dead Sea Salt, or Epsom Salt – if you prefer!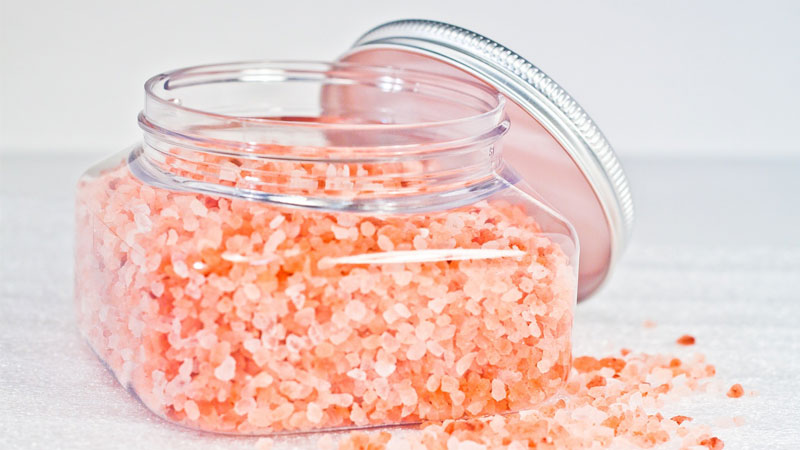 To de-stress & release anxiety
3 drops Bergamot essential oil
3 drops Geranium essential oil
2 drops Mandarin essential oil
To balance hormones & general wellbeing
3 drops Geranium essential oil
2 drops Jasmine Absolute essential oil
2 drops Lavender essential oil
To calm & release pent up emotions
4 drops Rose essential oil
2 drops Lavender essential oil
2 drops Neroli essential oil
To aid sleep
3 drops Lavender essential oil
3 drops Sweet Orange essential oil
2 drops Ylang Ylang essential oil
To soothe achy muscles & joints
3 drops Sweet Marjoram essential oil
3 drops Black Pepper essential oil
2 drops Rosemary essential oil
To boost immune system
3 drops Lemongrass essential oil
3 drops Grapefruit essential oil
2 drops Rosewood essential oil
To aid recovery from illness (e.g. cold / respiratory problem)
3 drops Eucalyptus essential oil
3 drops Sweet Orange essential oil
2 drops Ravensara essential oil
To lift the mood & ease depressed feelings
3 drops Lemon essential oil
3 drops Patchouli essential oil
2 drops Lime essential oil
To aid meditation
To really make the most of switching off during your treatment bath, try a little meditation:
3 drops Myrrh essential oil
3 drops Sweet Orange essential oil
2 drops Frankincense essential oil
Or – just try blending your own choice of oils! You can't really go wrong. If you really don't want to blend your own you could always try one of our pure essential oil blends that have been expertly blended for you!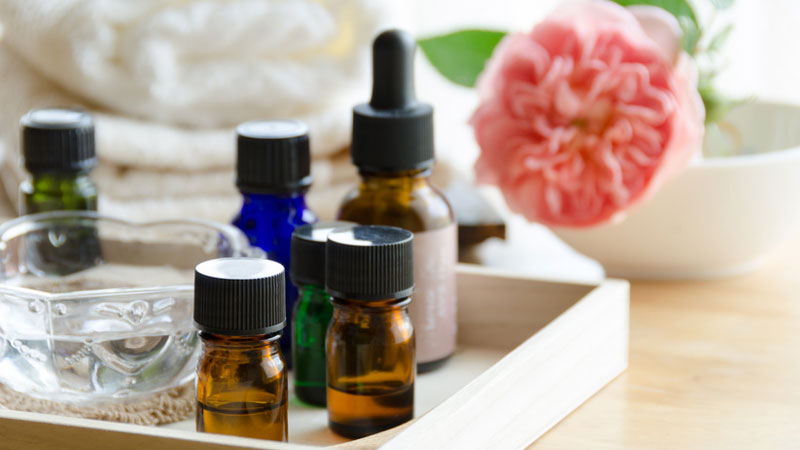 Now you just need some tips for getting the most out of your aromatherapy bath!
Enjoy our 10-step aroma treatment bath
Allocate some 'you time' where there are no distractions – perhaps even unplug or switch off the phone; after all, everything works fine again if you unplug it – even yourself!
Close bathroom doors and windows – this will help keep the essential oil aromas in.
Light some candles if you want, maybe put some music on, grab an eye mask and maybe even a small glass of wine – make the setting how you will enjoy it.
Select your essential oil blend according to how you feel and the scents you enjoy at this moment in time. If you're making your own blend use up to 8 drops of essential oil per bath, with no more than 3 different oils.
Mix the oil blend into your chosen base. Use 1/2 cup of full fat milk, or your choice of

natural salt

, or try 15ml of SLS Free Bath & Shower Gel or

Bath Oil

base.
Run a warm bath but don't have it too hot!
Add the oils to your bath, and swish the water gently to disperse.
When the temperature is right, hop in!
As you lie there, thoughts might pop into your mind, but let go of them – breathe them away. Relax. You are safe – this is your time.
Breathe fully into your chest, tummy and back, filling your lungs with the aromas, really getting them into your system. Inhale for a count of 6, hold your breath for 4 and then exhale for 8. Repeat for 5-10 minutes until you feel totally relaxed!
Making it a self-care ritual
I hope you enjoy your treatment bath – and getting creative with your blends.
In my opinion, it's really important to make time for your wellbeing. This technique is a quick and easy way to implement self-care, so try making it a regular ritual. Ideally, you could do this on a weekly basis, changing the oils each week to notice which ones your body is craving. Some essential oils – especially base notes – stay in your system for up to a week, so a weekly top up could leave you feeling much more balanced in the long-run.
Why not truly make this self-care plan your own? You might want to add in your own little rituals, like creating a face mask to apply whilst relaxing in the bath - something like 1 drop of Lavender or Neroli in 5ml of Grapeseed oil or Aloe Vera Gel mixed with some clay, makes a nice moisturising mask!


Nicole Barton
Consultant Aromatherapist
Read other articles by Nicole Barton