Top to toe aromatherapy for beauty & healing!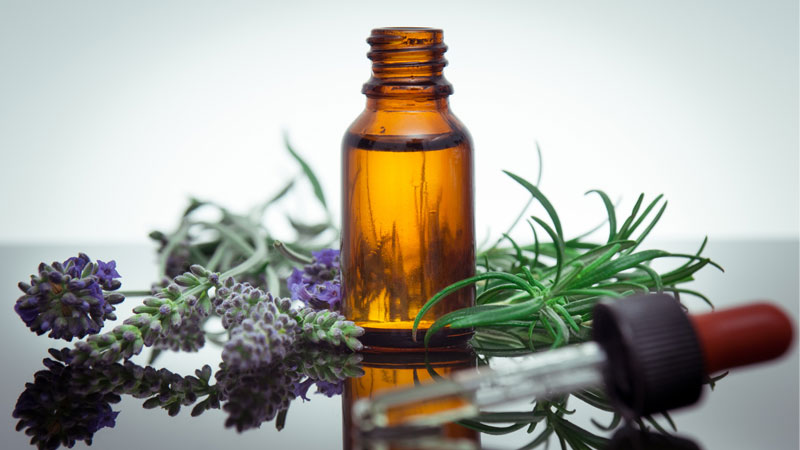 Whilst many people think of Aromatherapy as just 'massage with scented oils,' this is not simply the case. Yes, essential oils have delicious fragrances, but they actually come from plant extracts which makes them extremely therapeutic too; meaning that essential oils can help with pretty much anything!

Why should we use essential oils?

These amazing oils are great natural healers, working by triggering our bodies to re-balance. Clever, hey? There are all sorts of benefits to using essential oils for beauty and healing. Most obviously, they are a healthier alternative to synthetic products that flood the health and beauty market– and, they encourage our bodies to heal in their own natural and optimal way.

Most people associate essential oils with aromatherapy massage treatments, but they are also great for using as part of our self-care routine at home! While many big brands fill their products with chemicals like butyls, petroleum, formaldehyde and other carcinogens, we prefer to offer advice on how you can use essential oils as safer, natural remedies for a whole host of health and beauty needs!

Essential oils for beauty & skincare

Aromatherapy is great for skincare and is often far more cost-effective than buying big name brands. Natural scrubs, lip balms, body wraps and body butters can all be made at a fraction of the price.

Essential oils can be a great addition to your facial and body skincare routines, to improve the appearance of hair, to decrease 'imperfections' such as sagging skin, cellulite and stretchmarks - or perhaps just to boost confidence so that you no longer worry about them! Here are some recommendations for how to use essential oils as part of your beauty regime.

Skincare:

Add essential oils to your own facial cleansers, toners and moisturisers – or Base Formula's creams, oils, lotions and gels - to improve your skin. Try adding 1 drop of your choice of essential oil into 5ml of your base product:-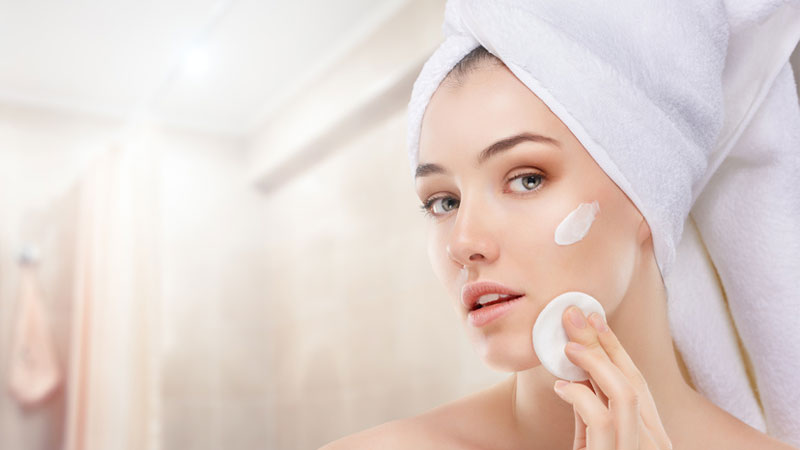 Dry Skin

Dehydrated SkinOily SkinAcne Prone Skin



Use Geranium or Ylang Ylang if the acne is caused by hormonal issues, Patchouli, Lemon or Tea Tree to cleanse, and Chamomile to soothe. Do not use on open skin.


Try not to over-cleanse as this strips the skin of its natural oils – if you have over-stripped the skin, try Lemon essential oil in Grapeseed oil for a therapeutic facial massage.


Mature / Wrinkled SkinSensitive SkinBroken Capillaries


Try Rose, Chamomile or Sweet Orange essential oils


Add them to Aloe Vera & Seaweed Gel and use as a face mask.


You can also make a cool (but not cold) compress - add the essential oils to a bowl of water, dip in a flannel or muslin cloth, wring out and place onto the affected area before applying your moisturiser.


Elasticity & ScarsPuffy Eyes


Try Fennel essential oil


Mix with Aloe Vera & Seaweed Gel, pop in the fridge to cool, then spread onto some cucumber slices and place over the eyes.


Luscious LipsHaircare:
You can even use essential oils for haircare to help with conditions such as lack-lustre hair, thinning hair, or a dry, flaky scalp!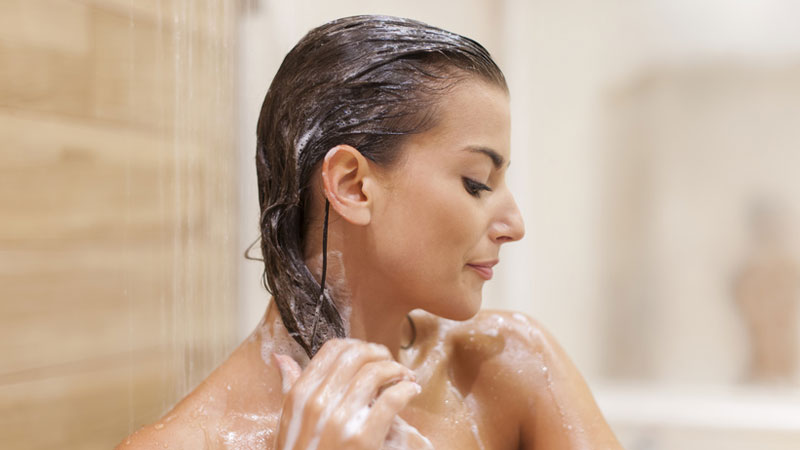 Bodycare:
Add essential oils to a base moisturiser or a carrier oil like
Grapeseed
(for oily skin), or
Avocado
or
Jojoba
(for dry skin). Choose up to 3 essential oils and add a maximum of 6 drops to 15ml of your chosen base. See Base Formula's range of
creams and lotions
or
carrier oils
to suit your skin type.
You should also try adding essential oils to our
SLS Free Bath & Shower Gel
–
Lime
is great to cleanse and awaken you in the morning!
Sagging Skin or Cellulite


Try Juniper or Fennel and Lemon or Grapefruit, Ginger, and Peppermint essential oils.


Get into a routine of body brushing every day and use essential oils in a carrier oil, massaging into the skin in an upwards direction, towards the heart to encourage lymphatic drainage.


Try making a Seaweed body wrap using 200g Dried Seaweed Powder (mix with water to make a paste) then add to 50ml of Sweet Almond oil, and up to 15 drops of essential oil. Apply to the area of cellulite or sagging skin and cover yourself with cling film or tin foil for 20 minutes before washing off.


StretchmarksSafety note:
Do not use if you are pregnant – please consult your doctor or midwife as most essential oils should be avoided during pregnancy, especially for skin application.
Weight Loss


Grapefruit essential oil can be helpful for supporting weight loss. Whilst we're believers in believing you are perfect exactly as you are, Grapefruit oil is a good appetite balancer so, when you're feeling peckish, try diffusing this oil to curb cravings.


Essential Oils for Healing - Natural Remedies
Wellbeing wise, essential oils also complement synthetic medicines. Whilst not aiming to replace conventional medicine, they can help manage symptoms, balancing out any side effects – or, in some cases offer an alternative that doesn't involve pill-popping. Helping no end of physical symptoms, essential oils are a great way to re-balance the body, mind and soul:
Emotional HealingRelaxation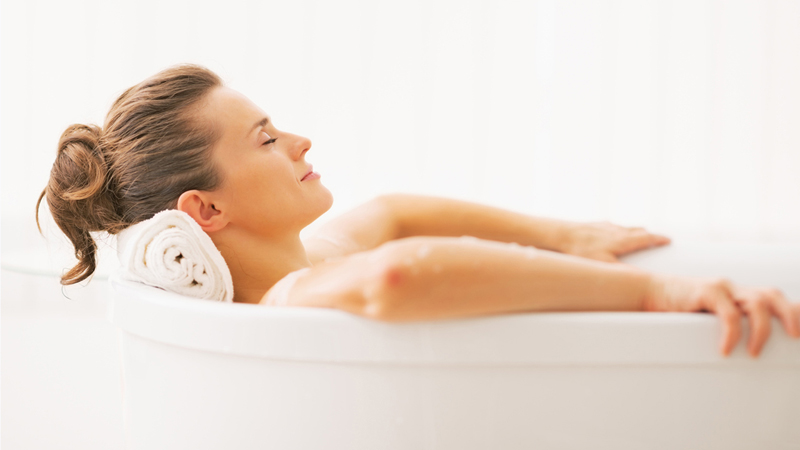 De-stressDetox /General Tonic


Choose Lemon, Juniper, Fennel or Sweet Orange.


Try these essential oils in a massage blend and spread on the body, top to toe, massaging up towards the heart to help remove toxins and give your body a boost.


Building ImmunityCoughs & ColdsFirst Aid



To help clean and heal minor wounds - pop a few drops of Lavender and Tea Tree into a small bowl of boiled water (allow to cool slightly first) and dip a cotton pad into it before sweeping it over the affected area.


Digestive



Choose up to 3 essential oils and blend up to 2 drops of each in 15ml of Grapeseed oil.



Mind ClearingMuscular Aches & Pains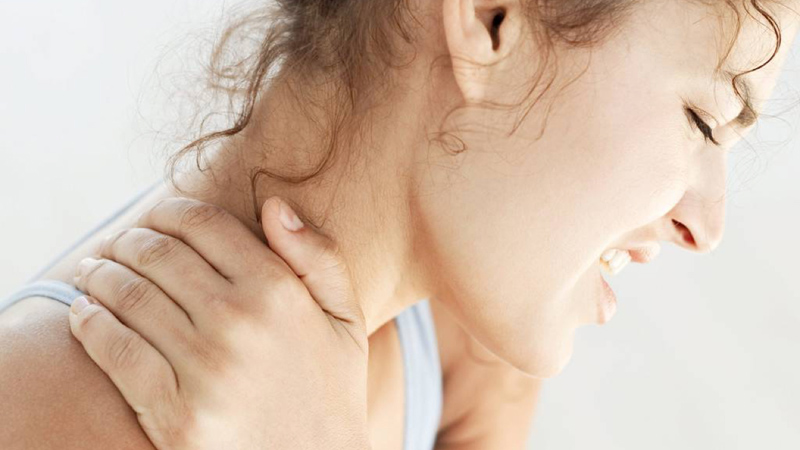 HormonesSleep


Use Lavender, Chamomile, Jasmine, Ylang Ylang, Sweet Orange, Neroli, Rose, Cedarwood, Bergamot, Sweet Marjoram or Sandalwood.


Make a night time spritz using your choice of oils – mix up to 30 drops of essential oil in 100ml of water or hydrolat and spritz it over yourself before bedtime for a cozy night's sleep! If you don't want to make your own why not try our Sweet Dream Spritz with Lavender, Chamomile, Frankincense and Cedarwood.


A final reason to use Aromatherapy is that you can have fun trying! You can get creative with your blends, and enjoy the intuitive process. Be led by your body, get to understand what it needs and have greater and more mindful awareness of the scents it likes – as these are the ones it needs. Your body knows which oils will help it, so choose the aromas your body loves.
Essential oils can be the first port of call for health and beauty. Not only can they be fun, but they are cheap, completely natural, can encourage our body, mind and soul to harmonise and can offer effective and sometimes safer alternatives to other more expensive and chemical-filled health and beauty products.
If you're just starting out with aromatherapy you might be interested in buying one of our
aromatherapy kits
. These kits contain the most popular essential oils and offer fantastic value for money if you're looking to build your collection of essential oils.
Nicole Barton
Guest Blogger & Consultant Aromatherapist
Chalet Holistics